1. Climate Change Cycles
One of the natural causes of global warming is the regular climate change cycles, which occur over a period of around forty thousand years. Since the earth was first created there have been cycles of cooling and cycles of warming, and this continues today. This does not mean that global warming skeptics are correct not to worry about global warming.
2. Methane Greenhouse Gas
Methane greenhouse gas is released from many areas of the globe, and from animals like cattle as well. Wetlands and tundra geography contribute to conditions that release this gas into the atmosphere, where it becomes trapped and in its turn contributes to the increased warming of the planet.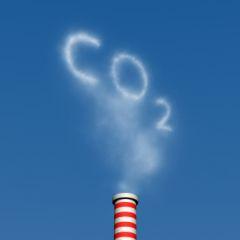 3. Solar Cycles And Sunspots
Global warming skeptics point to solar cycles and sunspots to show that the earth warms naturally without humans contributing. During cycles of increased sun spots and solar flares, the temperature of the earth does warm up some but this is usually temporary, and when the solar cycle cools off so does the earth.
4. The Rotation Of The Earth
One of the biggest natural causes of global warming is the rotation of the earth. As the planet spins, the rotation is off slightly and this causes a wobble in the spin. As a result certain areas may get more or less radiation from the sun, and affect the temperature. This cycle has gone on for millions of years.
5. Volcanoes
Volcanoes are one of the natural causes of global warming, and these natural formations erupt explosively at times. During very large eruptions, the ash and dust from the occurrence may block radiation from the sun and cool down the earth significantly. Large eruptions are rare but they do occur.
3 Responses to "Top 5 Natural Causes of Global Warming"
床墊 Says:


Mind-blowing article bro. This kind of is just a enormously nicely structured piece of writing, just the awesome info I was looking regarding. I praise you

September 30th, 2010 at 1:43 am
new era caps Says:


Pretty nice post. I just stumbled upon your blog and wanted to say that I have really enjoyed browsing your blog posts. In any case I¡¯ll be subscribing to your feed and I hope you write again soon!

September 3rd, 2010 at 1:34 pm
Tiffany Says:


I was very pleased to find this site.I wanted to thank you for this great read!! I definitely enjoying every little bit of it and I have you bookmarked to check out new stuff you post.

August 30th, 2010 at 9:38 pm
Leave a Reply
You must be logged in to post a comment.