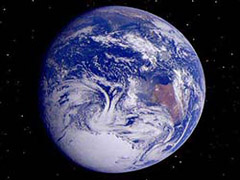 Oil production in the United States peaked in 1970, and since then industry analysts have been debating just how long global oil reserves will be able to meet the growing demand. Some analysts believe that global production is reaching its peak right now. You can read about the facts and figures regarding global oil reserves in many articles such as this, but the truth is that no one really knows how much oil is left that can be feasibly extracted. OPEC producers keep it a big secret, as they don't want to disclose how much oil they have found or think they will find. Some people think that the world is rapidly reaching the point where the growth in new supplies of oil cannot keep up with the the pace of oil depletion. Officials in the oil industry agree that the days of major new finds of cheap oil in well explored countries such as the US are over. There is still plenty of oil, but it is getting ever harder to find. However, as oil extraction technology develops, many prospects that were not economically feasible to develop before are now being developed. In the future, there will be prospects that are not worth developing today that future technologies will be able to handle. For instance, horizontal drilling is a new technology that means new pockets of oil that were previously unaffordable can now be extracted.
For more information, go to:
en.wikipedia.org
,
fossilfuels.org
115 Responses to "Researchers state only 40 Years of Oil and 65 Years of Gas Left"
Leave a Reply
You must be logged in to post a comment.