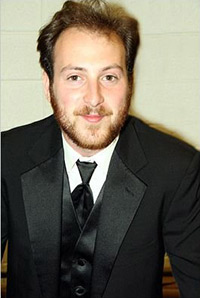 Jason Kushner is a writer, screenwriter, filmmaker and multimedia journalist. After film school in Orlando, he attended the University of South Florida to graduate with a degree in Mass Communications and Magazine Journalism. Since then, Kushner has written for a wide array of publications and multimedia projects. This includes news writing for the USF Oracle, Creative LoafingTampa and TBO.com, travel writing for gogobot.com, financial writing for tomorrowsbluechips.com, environmental writing for bionomicfuel.com and health/wellness writing for nutralegacy.com amongst others.
He also wrote the book Pay as You Go: The Rise, Fall and Redemption of Stephen P. Corsoand penned an original script entitled Welcome Home for Starline Films in 2013 on top of writing and directing a series of his own short films/documentaries (Interview with the Minotaur, The Traveling Band). His 2009 documentary American Colonies: Collapse of the Bee analyzed the mysterious phenomenon of Colony Collapse Disorder in honeybees and the various environmental/economic repercussions. The film won Best Documentary at the 2009 Central Florida Film Festival and a John Muir Gold Award at the 2009 Yosemite Film Festival.
In 2013, Kushner became Head Writer/Editor for nutralegacy.com and bionomicfuel.com.
He currently lives in Tampa.