Have we perfected the hybrid car or is it still a work in progress? What are the
positive benefits of hybrid cards on greenhouse emissions? Is a hybrid the right
choice for you and your family?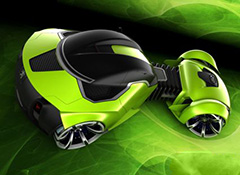 There are many benefits of hybrid cars because this technology combines the advantages of a gasoline motor with those of an electric engine. Hybrid car technology is used for various reasons, such as to make the vehicle more powerful, to improve fuel economy and usage of the car, and to add an extra power source. In the last 10 years hybrid car technology has advanced significantly. Some of its advances include electric motor drive assist, regenerative braking, automatic start and shut-off system, as well as other options that make the hybrid vehicle more powerful and at the same time decrease the traditional requirements for fossil fuels.
The benefits of hybrid cars also include the fact that they help decrease the levels of
carbon and sulfur emissions
, since there is less fuel burned because of the car's electric component. Hybrid vehicles use electricity that comes from the energy created by the car, which means that it uses less fuel. There are hybrid cars that can also use sources of renewable fuel, such as ethanol and biodiesel. These fuels combine traditional diesel or gasoline with biodiesel or ethanol, which are more environmentally friendly, and the result is a hybrid fuel. Hybrid cars emit half the amount of greenhouse pollution and up to 97 percent less toxic emissions than regular cars.
Hybrids run on combustion engines, which are internal, and they have batteries and an electric motor too. When the car slows down or comes to a stop, the energy created by the wheels is used for electricity generation. That electricity then gets stored in the batteries for future use. When the car requires more power, the stored energy provides it from the battery.
There are more benefits of hybrid cars than just environmental ones. For example, hybrid buyers get a federal tax deduction and get purchase incentives. Commutes could actually be faster with hybrid vehicles, because you could take advantage of HOV lanes in certain states. Hybrids weigh a lot less than regular vehicles, because the materials used in their manufacturing very lightweight due to their smaller engines. In addition, there is no need to change driving habits, because there is no difference in driving a hybrid than a regular vehicle.
Hybrid vehicles also have advantages over fully
electric cars
. For example, they do not have to be recharged, because hybrids can do that on their own. Another advantage of hybrids over electric cars is their versatility. Since traditional fuel or
biofuel
is used in hybrids along with electric power, they do not need special resources, which makes them more efficient. Of course, hybrid vehicles are not perfect, but they are still much better than traditional vehicles that use gasoline or diesel only and incessantly pollute the environment.
For the original article,
click here
For more information on hybrid cars, go to:
en.wikipedia.org
,
www.fueleconomy.gov
35 Responses to "Benefits of Hybrid Cars – Updated Article With Extra Information"
Leave a Reply
You must be logged in to post a comment.