Tesla Motors Corp
was founded in 2003 by a group of intrepid Silicon Valley engineers with the aim of producing increasingly affordable electric cars which are available to the consumer. The company has a vision to reduce global dependence on petroleum-based transportation and significantly lower the cost of electric cars. In alternative energy stock news (further information available at
reuters
), one of the first IPO's by a U.S. carmaker since Ford in 1956 took place with the electric carmaker
Tesla Motors Corp
. The
stock price
rallied by more than 40% as investors put there money where their belief is: that electric cars will define the future of transportation. Tesla was the biggest gainer on the Nasdaq that day, and this was the strongest first-day performance since the stock debut of Financial Engines Inc's March, which leaped 44%.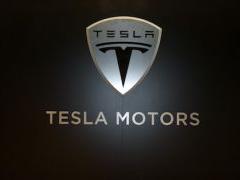 Matt Therian, an analyst with Connecticut-based IPO research house Renaissance Capital explained that the debut comes amid increasing interest in electric cars, and as the well know automakers are preparing their launch of various models of battery-powered vehicles, they are competing not only against the standard internal combustion engine, but also against alternative fuels such as fuel cells and compressed natural gas. Although it is still a little premature to say that electric cars are going to be the next big thing in cars, but if this technology does predominate the potential is massive.
Amid the numerous winners of the jump in
stock price
at that time, after
Tesla Motors Corp's
IPO are the Japanese automaker Toyota Motor Corp, which bought shares to the value of $50 million at the IPO price. Other winners from this IPO are Abu Dhabi's Al Wahada Capital Investment. They have a 7.8% stake, and Valor Equity Partners with a 5.25% stake.
In many ways the biggest winner of the increased
stock price
after
Tesla Motors Corp's
initial public offering is the CEO, Elon Musk, who is Tesla's largest shareholder. He invested over $70 million of his own money, and he owns 28.4% of the company. His stake is now worth over $650 million. Through the sale of some of his shares during the IPO, he earned $15.45 million.
Tesla Motors has expanded their vision so that they now offer other manufacturers the EV parts for expansion of their own lines. They have also partnered with Toyota for future EV ventures. Their marketing genius includes the fact that they not only sell the Tesla EV's in showrooms- but have an online presence so that anyone can pick their car and select their options.
As the demand for electric cars increases around the world, the incredible innovative concepts of Tesla Motors will be there for delivery.
One Response to "The electric car manufacturer Tesla Motors Corp IPO is a huge success"
Coach outlet Says:


…

thank you for discussing the data…..

August 29th, 2010 at 5:29 pm
Leave a Reply
You must be logged in to post a comment.