Biodiesel diy kits and instructions can be found online from a number of sources, and many people make and use their own biodiesel fuel from a variety of sources. Biodiesel facts show that this fuel is much cleaner with less pollution, it is highly effective, and it can be made from many different sources. Cooking oils, like vegetable oil, corn oil, safflower oil, peanut oil, and many others can be used, as well as plants which are not used for food or cooking, such as castor bean and rapeseed. The biodiesel formula used will vary, depending on who is making the fuel and where they found the biodiesel formula being used, but making biodiesel usually involves some type of transesterification process and can include other processes as well.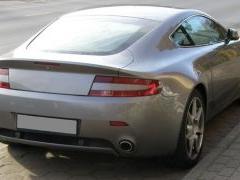 Making biodiesel diy at home can be a good hobby, and some individuals have even modified their vehicles to use the fuel they make. Most of the time this fuel can cost seventy five cents a gallon or less when it is made at home, and this is at a time when diesel at the pumps is many times this amount. Creating your own biodiesel at home will allow you to use a fuel which is clean, renewable, and effective. The only downside is that there are steps involved which can be dangerous if the proper safety procedures and equipment are not used. When making biodiesel diy at home, always follow all the safety instructions carefully, to avoid any problems or injuries. Many times this process can involve lye, acids, and other chemicals which can be harmful if not used properly.
4 Responses to "DIY: Biodiesel Fuel"
Leave a Reply
You must be logged in to post a comment.