How much oil is the U.S. producing via offshore drilling and is it worth the potential dangers? Are there any myths to offshore drilling? What are the ecological problems that offshore drilling produces?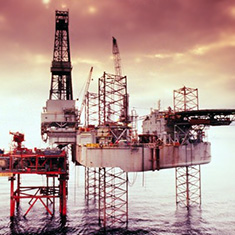 This article is an update to the article about offshore drilling facts and offshore drilling pros and cons, posted on bionomicfuel a year ago.
The debate on the pros and cons of offshore drilling has become a big one in the US media this last 12 months. The future energy policy of the country is still unclear and many of its citizens want to know what the country is doing in the face of an uncertain future. In this article I have given you some offshore oil drilling facts, and some of the offshore oil drilling pros and cons.
In offshore drilling, oil is extracted from beneath the ocean floor, anywhere from a couple of hundred meters to 250 miles off the coast. Nowadays, oil companies are forced to explore locations as deep as 2 kilometers beneath the ocean's surface, as easily extractable sources of oil are dwindling.
Not too many people know that the first place that offshore drilling took place was in Azerbaijan, in the 19th century. Since then offshore rigs have been built all over the world. One of the highest concentrations of them is in the North Sea off the UK, although the output from these rigs has been dropping for many years. The Gulf of Mexico is another area dense in rigs, and there are over 4000 of them currently in operation there.
US offshore oil production facts:
565 million barrels per year are extracted which equates to less than 1.5 million barrels per day. The current U.S. oil consumption is 21 million barrels per day.
Offshore drilling in the US will barely reduce the country's demand for foreign oil. The US uses about 8 billion barrels of oil per year, and it is estimated that conventional offshore drilling would bring just 18 billion barrels in total. As a chief researcher at the Earth Policy Institute said, "Many people have a false sense of security that we have sufficient fuel under our sea beds to be independent from other countries, but in reality nothing could be farther from the truth".
Offshore drilling in the US will not guarantee lower fuel prices. There are too many other factors which influence it, such as the hedgers who manipulate the price of oil.
Improved technologies have led to a lower occurrence of oil spills in the last 4 decades. However, at current extraction rates, it is predicted that in the Gulf of Mexico there will be one oil spill per year of no less than 1000 barrels over the next 40 years.
Offshore drilling has taken a huge knock since the BP oil spill. Before the spill, President Obama admitted that the political pressure was such that some new areas would have to be opened up for offshore drilling. However, now this process has been halted, and Obama has much more political support to restrict offshore drilling from most areas in the US.
Despite all these cons, the future of offshore drilling in the US depends less on the facts and figures and moral arguments, and much more on the political and corporate forces behind this multi-trillion dollar business.
In the offshore drilling pros and cons debate, it must be remembered that many of the offshore drilling facts get distorted. There was, for instance, so much information spread around about the oil spill which simply was not true. Whether you pay more attention to the pros or the cons of offshore oil drilling may largely depend on your philosophy. Many people are ready to move into the new green economy, whilst plenty more see bigger value in keeping the status quo and further utilizing the reserves under our ocean floor.
For the original story, and further information about facts about offshore oil drilling in US, click here
For more information, go to:
en.wikipedia.org
,
naturalgas.org
21 Responses to "Facts about Offshore Oil Drilling in US – updated article"
Leave a Reply
You must be logged in to post a comment.