Other ways that our ancestors used alternative energy sources that were healthier and better for the environment.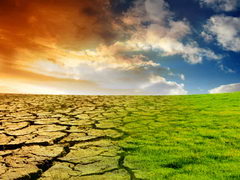 Many people think that utilizing alternative sources for energy is a fairly new concept which scientists came up with after the world finally started waking up to the dangers of the global warming. However, this is a misconception as mankind has been using alternative sources of energy since it first learned to light a fire with two stones!
Ancient civilizations took advantage of alternative sources of energy in the form of wind, sun, water and even geothermal heat. Here are 10 of the most interesting facts from the history of alternative energy sources which were the stepping stone to inventing today's alternative energy technology:
1.
The power of the sun was utilized by man as early as the 2nd century A.D in the shape of the oculus that was built at the top of the Roman Pantheon in Italy
. It was an ingenious way to utilize the sun to illuminate the chamber to compensate for what we now have: electricity.
2.
In 1838, Edmund Becquerel was the first man ever to theorize about the possibility of turning sunlight into energy
. His ideas were considered interesting, but not worth pursuing.
3.
The first machine to use the power of the sun was built in 1861 by Auguste Mouchout – the first active steam engine
. He then went on to invent a refrigeration device which made ice by utilizing the sunlight.
4.
Wind turbine energy was first used in 5000 B.C. to propel boats along the Nile
.
5.
The first ever windmill was invented and used in Persia (Iran) and was in the shape of old paddle wheel
. The Dutch adapted this invention as a means to draining their marshes and lakes.
6.
Hydropower was first used in 100 B.C. by the Romans and the Chinese civilizations when they invented the waterwheel to grind crop along the river bed
.
7.
After the waterwheel, water turbines were invented which use gravity to turn the wheel
.
8.
Archeology shows that geothermal heat was being used as early as 10,000 years ago by Paleo-Indians in the form of hot springs for bathing, cooking etc
.
9.
Geothermal heat was first commercially used in 1807, when Asa Thompson started charging $1 for using a hot spring bath in a wooden tub
.
10.
The first plant to convert geothermal heat into electricity was constructed in 1921
.
The above are a few interesting facts from the history of alternative energy sources which have helped us get to the point of technological advancement that we are at today.
For the original article, go to,
click here
For more information, go to:
altenergy.org
,
en.wikipedia.org
11 Responses to "10 Most Interesting Facts from History of Alternative Sources of Energy – Updated Article With Extra Information"
Leave a Reply
You must be logged in to post a comment.