Dr. Gary Strobel and his fellow researchers at Montana State University are conducting further research studies on this fungus, to determine ways to produce
biofuel from the fungus
and to increase the diesel molecules that are created by the fungus. With the growing need for clean fuel and energy around the world, finding a biofuel source like this fungus is incredible. This one fungus discovery may provide the answer to all of the fuel needed, produced, and used in vehicles in the future. This one research breakthrough has enormous consequences concerning the best alternative fuel source. If Gliocladium roseum can be produced cost effectively, it is likely to be the biofuel source most commonly used. This fungus can even digest cellulose and produce the biodiesel molecules, making it a very effective alternative energy source that may have far reaching implications and benefits.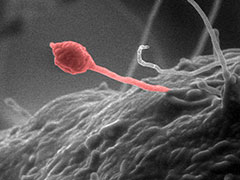 Scientific research into efficient and cost effective biofuels have gone on for years, and have made many advancements but have not solved the energy and fuel problem. There was hope when Tel Aviv University scientists discovered a fungus that is very resistant to extreme temperatures and conditions. Professor Amir Sharon of the Plant Sciences at Tel Aviv University, together with Dr. Sima Barhoom, developed a fungus which had transgenic properties. This fungus could make the ethanol production process from corn much more efficient and cost efective. Using corn to make biofuel has been criticized by many countries though, because it uses food crops.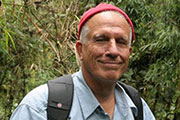 A scientific research breakthrough concerning
biodiesel from trees
as a biofuel source may be the answer the world has been waiting for. Dr. Gary Strobel, a researcher at Montana State University, discovered a new fungus that grows on specific trees in the Patagonia rain forest. This fungus is unique, and the only one found to have such a big effect on biofuel. It is called Gliocladium roseum, and the fungus only grows on the the Ulmo tree, and it only develops under certain very low oxygen conditions. This fungus makes different molecules that consist of carbon and hydrogen, almost identical to the molecules found in traditional diesel fuel. When grown in the lab this fungus is even more identical to diesel. This breakthrough for fungus biodiesel has made some of the researchers at Montana State University, and at other colleges and research institutes, think twice about the possible origin of fossil fuels under the ground. If large amounts of this fungi have been present in the past, it is possible that this contributed to the fossil fuel reserves.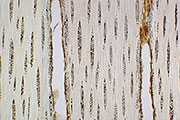 This has enormous possibilities for the planet. Biodiesel is an alternative fuel source that does not pollute or emit harmful greenhouse gases like traditional fossil fuels do. With global warming accelerating and the ice shelves melting, the time must be now to stop the damage that fossil fuels do to the planet. Otherwise we will have reached the point of no return, and the damage will be irreversible. Fungus biodiesel is an important biofuel source that can very well solve the energy needs for the future in a way that does not harm the environment, or cause fuel costs to skyrocket. The discovery of the Gliocladium roseum fungus, which provides biodiesel from trees, is the biggest biofuel scientific breakthrough that has ever occurred. Fungus biofuel can end the
dependence on foreign oil
, and the hostile nations who control these resources, and instead provide a fuel source right here domestically, with no threats due to political instability or a fuel embargo.
16 Responses to "Research Breakthrough: A Fungus May Be a New Alternative Fuel Source"
Leave a Reply
You must be logged in to post a comment.