A more in depth explanation of what biomass really is, the forms it is comes in and the production process. How does bioconversion of food waste help the balance of ecology and offer an alternative energy source?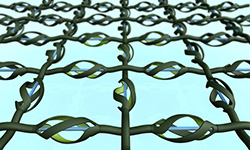 With the increasing threat of global warming, more and more nations and organizations are researching into and implementing alternative energy sources to replace more traditional energy sources. Apart from the threat of global warming, there is now an urgent emphasis to develop alternative energy because traditional energy is dependent of non-renewable sources such as oil, coal, uranium (nuclear) etc which are fast depleting and are plagued with frequent price surges.
However, when it comes to energy production through alternative energy sources, it does not always mean alternative sources to produce power. It can also mean utilizing alternative sources to manufacture products that are used daily, and that are more environmentally friendly. In the same way, wind, sun, water and
geothermal heat
are not the only sources through which energy can be produced; there are other sources such as food and agricultural waste, human and organic waste etc.
The bioconversion of food waste (biomass) means converting food waste into gas (gasification) and liquid fuels. These gases and/or liquids can be used as an alternative energy source or a means to manufacture environmentally friendly products. Bionconversion technologies are fast being developed and implemented around the world.
The most common result of the bioconversion of food waste is ethanol and biodiesel. Ethanol is produced through the biomass of grain; it is created by fermenting crops such as sugar cane, sugar beet or corn. However, the best quality ethanol is produced through the biomass of corns (starch) and sugar cane (sugar).
Biomass fermented ethanol can be used in vehicles and thus replace traditional fuels. As mentioned earlier, sugar and corn are its best sources, which is why food waste collected is perfect for extracting bioethanol because food waste is full of sugar and starch content.
Biodiesel
is also obtained from the biomass of plants, but until a few years ago ethanol was considered to be more efficient than biodiesel. Extracting ethanol from plants is a very expensive due to the distillation process, but new bionconversion technologies for extracting biodiesel eliminate the need of the distillation process, saving considerable money. Biodiesel fuel when used produces very low levels of emissions, making it far safer for people as well as the earth as compared to traditional fuels.
These biofuels are just as efficient as traditional fuels and are being used in
hybrid cars
and boats, and even several small planes. Besides using them in your cars, you can also use them in your homes as they produce extremely low levels of emissions.
Some food waste is also used in the production of environment friendly products such as biodegradable plastics. Other than that, the packaging used for wrapping food can easily be recycled to reduce the amount of waste being dumped in landfills. The utilization of food waste to produce energy and environmentally friendly products greatly reduces the amount of waste being dumped in landfills.
For the original article, go to,
click here
For more information, go to:
en.wikipedia.org
7 Responses to "Bioconversion of Food Waste for Energy Production – Updated Article With Extra Information"
Leave a Reply
You must be logged in to post a comment.