More detailed list as to the various methods that the seven top countries in the World are using to implement types of renewable alternative energy.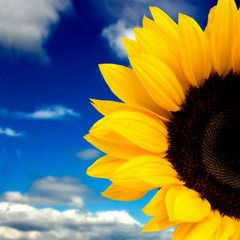 7 Countries that Use Renewable Alternative Energy the Most.
http://www.bionomicfuel.com/7-countries-that-use-renewable-alternative-energy-the-most/
The increased interest in alternative energy sources is expanding each year, exponentially. Governments and companies alike are seeing alternative energy as not only the most cost effective direction to take, but a business-savvy move.  Thefore, this list will change, based on the financial investment changes that countries around the world make. This article gives an update to the previous article, with some surprising twists on specific countries and their status. To review the true top 7, please read the original article.
Canada.  A rather disappointment occurrence has been the decrease of Canadian investment in alternative energy.  Canada was on the original list of top seven countries, but, due to legislative and individual company investment problems, they have dropped off the list entirely. A large percentage of drop has been in the solar side.
Sweden. This is one of the oldest countries for renewable energy, because Sweden has been advocating against environmentally harmful energy sources for decades. Sweden's goal is to be totally free from oil by 2020 and it shouldn't have much trouble meeting this goal. They are investing in hydroelectric, biomass and wind power with a smaller investment in solar.
Denmark. At least 20 percent of Denmark's energy is currently generated by wind, and
biomass
also plays an important role. Denmark's population frequently uses public transportation and vehicle use is also very low. There are also very strict energy requirements for homes and buildings.
India. This country has demonstrated its commitment to renewable energy in recent years. The country has bee very successful in these regards, especially in terms of
onshore wind energy generation
and the necessary infrastructure development in order to use its widely available alternative energy sources.
Japan. The Japanese are an inventive and intellectual people with very little land mass but an intensity to progress. It is part of their culture to appreciate the land and nature, so it isn't surprising that they have invested in hydroelectric, wind power, solar and geothermal. The logistics of their country offer good geothermal operations.  Japan is continuing to rebuild their economy after the effects of the earthquakes and tsunami damage.
The United Kingdom. This is one of the countries where renewable energy is delivered in relatively large quantities by offshore wind. This makes sense, considering that the coastal areas of the U.K. are extremely windy. It will be fairly easy and quick to make the switch to alternative energy sources in the UK, using technologies that have already been developed.
Germany. This is the next one in our renewable energy by country list. In recent years Germany has made sizeable investments into renewable energy technology. In 2007 Germany was the global leader in alternative energy use and solar
PV production
. Both solar and wind energy play a significant role in this country, which makes it thoroughly prepared for the switch to alternative energy.
Spain. It has made significant investments into wind energy, solar energy, and biomass energy. This takes Spain a big step closer to replacing energy generated by fossil fuels, which are notorious for their harmful effects on the environment.
9 Responses to "7 Countries that Use Renewable Alternative Energy the Most – Updated Article With New Information."
Leave a Reply
You must be logged in to post a comment.