With the green movement moving full steam ahead, the future of
alternative fuel vehicles
looks promising. Since the United States has expressed its commitment to the reduction of foreign oil dependency, the hybrid electric car could become more common than novelty in the near future.
The shift to
alternative fuel vehicles
should be fairly easy for most Americans. While the initial introduction and popularity of vehicles such as Toyota Prius have been widely popular, it wasn't a surprise that the Prius quickly became the eighth most popular car in 2008 and continues to rise on the charts. The major automotive manufacturers are quickly adapting, adding new choices every year with the technologies that the consumer is hungry for.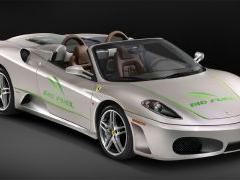 To promote
alternative fuel vehicles
, the Federal Government offers tax incentives for businesses and corporations. Some examples of alternative fuels are ethanol, biodiesel, natural gas, propane, and hydrogen. As corporations are given choices for fleet purchases, they will quickly realize the advantages of the green mobiles.
It's probably a common statement that in the U.S., if the oil prices had not been so drastically increased, the general public would probably not be in such an eager position to buy
alternative fuel vehicles
. The concepts and the vehicles themselves have been available for quite a few years, but, as long as gas didn't cost that much, Americans weren't interested in buying them.
With the increased gas prices, U.S. consumers are pulling-at-the-bit for nicer, easier, and convenient
green cars
.  This has opened the gateways for positive reinforcement of the current government Administration in the ideas of advancement in
alternative fuel vehicles
.
Many of the automotive manufacturers around the world are now competing to not only present the greenest vehicles, but to add all of the bells and whistles that attract today's consumer. The green mobiles will be equipped with GPS, USB ports, internet access, automated social media links, on-board programmable auto-dial phone systems, live tracking and assistance programs, video recorders and players, presence sensors in front and back, as well as completely computerized system troubleshooting and alert programs for the vehicle itself.  There is a push-pull demand by the general public to get an alternative fuel vehicle but to also give them all of the technology that they would expect in a standard fuel vehicle.
Corporations are buying into the alternative fuel concept in a big way. Going green is all part of the marketing plan and they realize that the consumer will support their products if they can tout that they not only use
alternative fuel vehicles
but every aspect of a product production involves partners that have green mobiles.
After many years of the
green car
being 'the little engine that could', it has finally taken off as the engine of choice. Getting an idea into the public conscious is a major and often long term undertaking, but alternative vehicles are here to stay.
2 Responses to "Future of Alternative Fuel Vehicles"
quick payday loan Says:


Of course, what a great site and informative posts, I will add backlink – bookmark this site? Regards, Reader.

September 7th, 2010 at 5:32 am
Letting Agents Cardiff Says:


Spotted a link to this post over at Digg. Thanks for posting it. I'm sure I'll be back one day.

September 2nd, 2010 at 10:58 am
Leave a Reply
You must be logged in to post a comment.