It is difficult to remember when a majority of the country felt that the green movement was a strange lifestyle carried out by groups of tree-hugging hippies. While the generational attention to the ecology and the world has finally taken hold, one key component of the green movement has been
eco-friendly
building trends
.
Eco-friendly
home ideas and
green building materials
are now in hot demand as the green movement is picking up steam nationwide.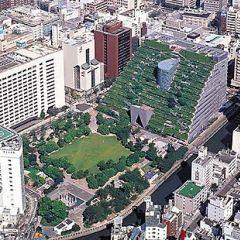 A Gallup poll stated that 83 percent of Americans are now implementing some sort of
eco-friendly
strategy within their homes. Many people are now only using Energy Star appliances and light bulbs, installing 40-year roofs, and using
eco-friendly
paint.
There are a variety of Federal government tax incentives available for businesses as well as homeowners that use
green building materials
and equipment. More states across the U.S. are adding their name to the incentive package offerings. Use of such items as geothermal heat pumps, biomass stoves, solar panels, solar water heaters, and making their homes energy efficient are some of the more popular green efforts.
Not only are
eco-friendly
building trends
taking off within the residential markets but they are becoming a priority in commercial real estate as well. Studies have shown that building structures consume more energy than transportation and manufacturing combined. By using
green building materials
, that number can be dramatically reduced. Although the United States is lagging far behind its European counterparts, the U.S. is catching up.
One Response to "What are the Trends of Eco-friendly Building?"
Jayson Breitling Says:


Good! Thank you! I always wanted to write in my site something like that. Can I take part of your post to my blog?

July 30th, 2010 at 5:31 pm
Leave a Reply
You must be logged in to post a comment.