Cincinnati schools go green in an effort to both go green and save money, and $1 billion has been set as the budget for this project. Green building material, energy conservation efforts, and environmentally friendly construction methods are all combined to make the schools of Cincinnati much more pleasant and less damaging to the earth and environment. This is just one city that has taken the initiative to show it is possible to go green and save money. Pleasant Ridge Elementary School is just one of the many involved in the Cincinnati schools go green project. Green building material can include materials that are natural or more energy conserving in the home, as well as materials that do not require as much energy to produce as traditional building materials do.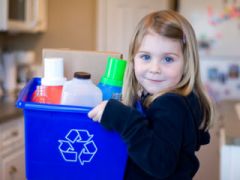 Cincinnati schools go green is a project that has drawn a lot of attention, and for good reason. Concepts including geothermal heating and cooling systems, using water filtration systems that are natural and effective, smart lights that can sense when the room is empty and turn themselves off, and much more. Solar panels for energy generation are also included in the new green designs, as well as central air systems that will be installed in every school in the city during the energy efficient renovations. Central air plays a big role in keeping pollution out, controlling humidity, and preventing asthma attacks in school children. Carpets are being minimized in the buildings because of air pollution and particulates, and water and energy conservation methods will be apparent in every aspect of the renovated schools once the project is complete.
Leave a Reply
You must be logged in to post a comment.