The aviation is developing rapidly and going green. Check out these new innovations in the 'green plane' industry. This article follows on from our recent article, about green planes.
To read this article, click here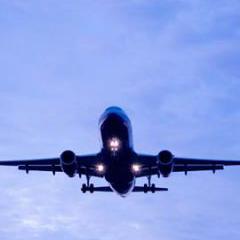 Silverjet – the Eco-Stylish Green Airline
A new UK airline called Silverjet has the goal to be the international market leader in business class air travel that is eco-friendly. Silverjet's green planes currently fly only from New York City to London, but they intend to expand. The company has joined together with Honda, Sky, CarbonNeutral, DHL, and Barclays to make sure that for each ton of CO2 that comes from their flight, there is one ton saved by means of various global climate friendly projects.
In every Silverjet ticket there is a carbon offset fee included in the price, which is then reinvested in various green projects around the world. Silverjet has become the first carbon-neutral "green airline" in the world.
Boeing Sugar Volt
The Boeing Sugar Volt is a hybrid plane (yes, it's true!) that has a good chance of becoming the leader of commercial aviation in the future. This green plane was first revealed at the 2010 AirVenture. The Boeing Sugar Volt is predicted to be in the skies by 2053. It would work more like a hybrid, which will be capable of running on both electricity and fuel. 154 people could be seated in the Boeing Sugar Volt and it will have a 3,500 mile range.
Victor Uribe's A350H Airliner
This is a green plane with a very futuristic design, which will be able to take off like a helicopter, as opposed to the usual slope conventional airplanes take off at. This is projected to save a lot of runway space in airports. This plane's aerodynamic design will give it maximum speed with very little effort. In the future, this means that airports will no longer need to expand because of rising population and increasing demand for space. Victor Uribe's A350 green airliner is very eco-friendly, because it is powered by cryogenic hydrogen, which is stored in high-pressure tanks. This is what makes its vertical takeoffs possible.
To continue reading, click here
.
9 Responses to "6 Green planes to take the future by storm"
Leave a Reply
You must be logged in to post a comment.