The ElectraFlyer-C
This is a quiet, small, vibration-free electric green plane, which is comprised of a metal motoglider and retrofitted with a special battery pack. The ElectraFlyer-C cruise speed is close to 70 mph, its maximum speed is 90 mph, its stall speed is around half of that. This green plane is able to fly 1.5 to 2 hours before it will have to recharge. It will require a 110v plug-in in order to recharge and will only cost around 60 cents each time.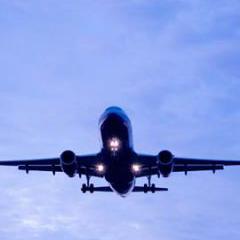 QinetiQ 'Zephyr'
QinetiQ has shown that its unmanned, propeller-driven solar plane called the 'Zephyr' can fly 83 hours, 37 minutes without stopping. This broke the official world record, which was set by Northrup Grumman's Global Hawk in 2001. So, it is becoming more and more plausible that solar flights on 'green planes' will become standard in the not too distant future.
The Sikorsky Electric Helicopter
This helicopter has been named "the coolest electric vehicle around". The Sikorsky Electric Helicopter can run on 100 percent electricity and can stay in the air for about 15 minutes. So far, this helicopter is not very functional or comfortable, but it is an amazing first step toward green flying.
To find out more, go to:
greenaviation.org
One Response to "6 Green Planes to Take the Future by Storm – Part 2"
Florida Phone Systems Says:


How did you figure out how to make this change? I was trying to find this information on how to make this change for days. Thanks.

August 28th, 2010 at 4:07 pm
Leave a Reply
You must be logged in to post a comment.