Making biofuel has become a big business as biofuel production continues to increase throughout the world. Biofuel is an alternative fuel that is made from vegetable oil. Below we break down the major biofuel industry players.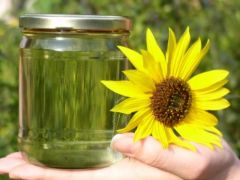 1. Dyniol
This company is currently building the world's largest refinery of biodiesel in Houston, Texas with an estimated capacity of 1.5 billion gallons of biodiesel in a single year.
2. Dominion Energy Services
Dominion is currently building a combined ethanol and biodiesel refinery in Canada. This one of a kind refinery will apparently have a maximum output of 300 million gallons per year.
3. Brasil Eco Energia

This company is currently building a what they hope to be the biggest biodiesel plant in the world specializing in using soybeans for making biofuel. They hope biofuel production will be upwards of 225 million gallons of biofuel per year.
4. Agri-Source Fuels
This Florida based company is a major player in the biofuel industry specializing in B100 type biofuel. They currently opened up another plant in Pensacola, Florida
5. Imperium Renewables
This Grays Harbor, Washington plant has a production capacity of over 100 million gallons a year. It has been in operation for over two years and specialize in making biodiesel from canola oil.
Even though the biodfuel industry has fallen on difficult times due to economic shifts and high prices the large companies continue making biofuel in hopes of surviving the rough times. As technology becomes more advanced and biofuel infrastructure is put in place look for it to play a more prevalent role in fueling the world.
You Can Use This Form to Leave Your Feedback or Ask Additional Question
You must be logged in to post a comment.