1. Electric Vehicles
Fossil fuel alternatives include electricity. With vehicles like the Zenn electric car being offered electricity is becoming a viable option for transportation. The Zenn electric car has batteries which are more efficient, so fewer plug ins are required and the vehicle can go longer before being recharged. No fossil fuels are needed at all with this option.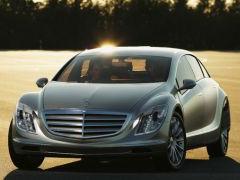 2. Hydrogen Cars
Hydrogen cars are another option that uses zero fossil fuel. These cars use hydrogen fuel cells, which generate and supply electric power to the vehicle. This process has no pollution or greenhouse gas emissions, and the only byproduct of the conversion process is water, which is clean and pure.
3. Biofuels
Biofuels are very popular fossil fuel alternatives, and there are numerous feedstocks that can be used to produce biofuels. The first generation of these fuels used food crops, such as corn, and this led to critics because of food shortages and higher food prices. New varieties of biofuels use plants that have no food value and do not use fertile crop land, like rapeseed and castor bean plants.
4. Waste Products
Waste to energy programs are fossil fuel alternatives, because coal and other fossil fuels are replaced by municipal trash and household garbage. This process also saves landfill room, and prevents garbage from being discarded and left to contaminate the earth and environment. Electricity and heat can be produced, as well as some forms of biofuels.
5. Ocean Energy
Ocean energy is another alternative to using fossil fuels. Using ocean energy means the need for zero fossil fuel, and the ocean has enough energy to power the entire world without needing any other fuel sources. Ocean energy includes many technologies and processes which produce electricity.
Leave a Reply
You must be logged in to post a comment.