In best stocks news of the day, a leading oil executive and expert from Libya has suggested that Libyan's sovereign wealth fund purchase a sizable stake in the energy giant BP.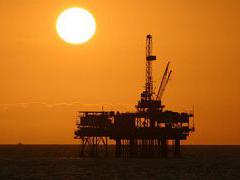 Shokri Ghanem is the chairman of the National Oil Company of Libya, and in his informed opinion BP shares are currently "fantastic value for bargain hunters". According to him BP is one of the best investments around at the moment.
On July 3rd it was reported that BP is hoping to attract investment from sovereign wealth funds in the Middle East, and his comments suggest that BP will be successful in this venture.
Following the recent Gulf of Mexico oil spill, shares in BP have almost halved. Mr Ghanem explained that BP is of particular interest now as the stock price is less than half its level before the disaster, whilst he still has a lot of faith in the company and its ability to bounce back. As a result he considered this the best investment for the Libyan Investment Authority.
Asides from the Kuwaiti Investment Authority, there has been much said in the last few days about potential investors in BP. The US oil giant Exxon Mobil and China's PetroChina have been linked to the company.
In its latest update, BP reported that the costs associated with the oil leak had risen to a massive $3.12bn, whilst it is forecasted by analysts that the final cost will be in the tens of billions of dollars. Unfortunately, up to this day oil is still leaking into the Gulf of Mexico. Better news is that two relief wells are being drilled now and they should be completed by August. If all goes well, they will stop the leak completely.
Whilst the BP Corporation is synonymous with fossil foil exploitation and such outdating industries, it is also heavily investing in business and technologies with the potential to deliver cleaner energy in the future, such as wind energy, solar energy, bio fuels, hydrogen power and other sources of alternative energy.
The BP portfolio covers an extremely wide range of new energy technologies, and since 2005 BP Alternative Energy has invested about $4 billion in green sources of energy.
The goal of the company is to build green businesses that last. This entails the creation of low-carbon energy businesses that will eventually turn into successful commercial enterprises, and become part of the alternative energy future, delivering substantial environmental benefits.
Since 2005, BP has built its wind power business in American from scratch to a generating capacity of more than 1200 megawatts. This is sufficient power to provide clean electricity for a city the size of the country's capital.
To find out more about the work being done by BP towards achieving a sustainable future, go to:
bp.com
The source of this news is:
news.bbc.co.uk
2 Responses to "Libyan oil executive recommends his country and company as best investment"
تعلم البوكر Says:


I LOVE THIS BLOG!!!

September 5th, 2010 at 3:31 am
pozycjonowanie google Says:


Great text and nice blog.

August 29th, 2010 at 6:57 am
Leave a Reply
You must be logged in to post a comment.