With the holidays coming it is good to start thinking of green Christmas gift ideas if you want this year to promote environmental awareness. Depending on the person you are buying for there are many great eco-friendly gift ideas to choose from. If your loved ones is purchasing a new home or into home ideas you can select from a variety of eco-friendly decorating trends as well. Below is a list of popular and environmentally sound eco-friendly gift ideas.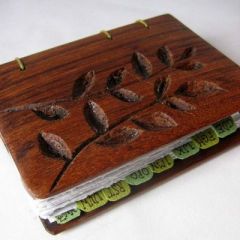 1.Eco-friendly mule slippers
Looking for some great green Christmas gift ideas for mom or dad? Look no further and pick up a pair of these vegan friendly slippers that are all natural and provide hours of comfort for your feet.
2.Compost crock for your kitchen
Eco-friendly decorating trends include a cute compost crock for your kitchen. These attractive crocks come in a variety of sizes, styles and colors and provide an efficient and compact solution to composting.
3.Organic cotton towels
Organic towels are thick and comfortable, not to mention soft and extremely absorbent. Organic towels are great eco-friendly gift ideas for the environmentally conscious newlyweds.
4.Reusable shopping bags
Reusable bags made from all natural materials like hemp provide a lightweight and sturdy tote that can be used for just about anything from groceries to weekends at the beach.
5.Folding recycling bags
These bags are available in all sizes and colors and provide a great way to transport and sort recycling materials. Stay organized while helping the environment.
You Can Use This Form to Leave Your Feedback or Ask Additional Question
You must be logged in to post a comment.