Biodiesel production and an adequate world food supply do not have to compete, and the production of biodiesel can help third world economies pick up while improving living standards for the entire areas. In addition, this biofuel is non-toxic and will not harm the environment if an accidental spill did ever occur. Because biodiesel consists of simple oils and fats, the reduction in cost and the amount of waste discarded is significant because many products that are discarded can be used to make biodiesel.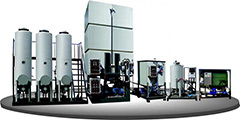 Biodiesel production offers many benefits that can help third world economies. Biodiesel is a biofuel made with
vegetable oils
and fats and is a renewable, earth friendly fuel that can be made cheaply and efficiently from almost any biomass, as long as the biomass contains some type of oil or fat. Some leaders around the globe do not want biodiesel use to become widespread because they fear that it will drive up food prices due to food being used to produce fuel instead of being used to produce food crops alone, but this is not true. Plants that are not food stocks, such as rapeseed and castor bean plants, can grow in soil and areas where nothing else can grow, and these plants are not food sources.
Biodiesel production
could actually help strengthen the economy of a community or area, especially if everything is done locally; from local crops being used and local labor, all the way up to distributing the biodiesel made to be used in the local area. Third world economies where people go hungry will not be hurt by biodiesel production; in fact, just the opposite would be true. When biodiesel plants are built, an immediate influx of money would occur for labor and materials to build the plant. Farmers in the area could grow both food and biomass plants, planting food crops on land that is fertile and using poor land for energy crops. This way, farmers could make more money and spend more in local stores and establishments.
Once biodiesel production has started, the company will need workers to run the production processes, and to bring in supplies. Taxes will be paid to the local area, increasing both revenue and growth. Many third world economies suffer from a shortage of decent paying jobs, and a biodiesel production plant might help change this. Area residents would be able to get their fuel cheaper because it would be grown and produced locally, so very little transportation would be needed. Farmers, workers, the government and economy, the environment, and the production plant would all win. With this scenario, there are no losers or hidden risks. There would also be less pollution and thus cleaner air because biodiesel is a
clean-burning fuel
that produces far fewer harmful emissions than regular diesel or gasoline.
Biodiesel production can help third world economies because it can use crops grown locally, which will cut the expenditure and dependence on costly fuels that are imported. It would also help the local community become self-reliant, increase the tax base and income of the area, supply both skilled and unskilled jobs, and encourage the growing of food crops. With a thriving economy, a great job base, and a booming tax base, producing biodiesel can be an economic boon to an area in a third world country with a third world economy. Biodiesel is a much better alternative to fossil fuels, and as a renewable energy source that is environmentally friendly, the demand for production would increase. Third world economies can benefit greatly from allowing biodiesel production. It is a situation where everyone wins.
15 Responses to "Biodiesel Production Can Help Third World Economies"
Leave a Reply
You must be logged in to post a comment.