If you ask anyone how you can help the environment, a very likely answer you will get is solar panels. But what people don't know is that solar panels may not be the solution to end the world's dependency on oil. The main problem with solar panels is that while they may work to save energy costs and using petroleum-based products once they have been built, the process of making them requires an astronomical amount of energy, not to mention the necessary chemical for their production. In a recent study it was shown that to manufacture one square meter of a solar panel would emit 75 to over 300 kg of carbon dioxide. The installation would then require another 600 to over 3,000 kg of carbon dioxide emissions! All this begs the question whether solar panels are really the answer to the future of energy.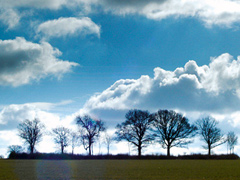 Many of us have the right intentions when it comes to reducing our impact in the environment, but are all of them well placed?
1 - Eating local foods.
Click here to continue reading
Leave a Reply
You must be logged in to post a comment.