Back in the 1960s, international oil companies had access to about 85 percent of all of the world's reserves. This has been dramatically reduced to just 16 percent today. The rest of the oil and gas in the world is either cordoned off or completely restricted. The current prospects are no longer infinite, as they once used to be. In 1979, 27.8 percent of the global gas and oil production could be claimed by British and American oil companies. In 2004 this figure dropped to just 14 percent. National companies are now given privilege in the same countries where international had equal access in the past. These include Kuwait Petroleum, Saudi Aramco, and Mexico's Pemex. In the end, the locals are getting better treatment.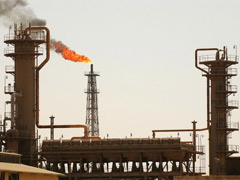 2) Reserves' home countries try to get a bigger cut.
Back in the day, when prices were low, countries with plentiful oil reserves like Venezuela and Russia offered the big oil companies some pretty good deals. Now they've gotten quite stiff and want a bigger cut of the profits. Contracts and tax regimes are being adjusted so that the more profits oil companies make, the higher percentage the reserve country gets. Saudi Arabia and Russia are wary of letting any of the big oil companies on their soil at all now. The CEOs of these companies are tearing their hair out trying to find easier ways to foreign reserves. They complain that it is constantly getting more and more difficult to reinvest the profits they make into worthwhile ventures.
3) Too many restricted areas.
Click here for Part 1 of article
Leave a Reply
You must be logged in to post a comment.