The recovery through
retrofit report
is part of the property assessed
clean energy program
and Obama's green plan, but what is this report really about and how can you understand it better? Basically the report shows that retrofitting the residential homes in the United States for more energy efficiency can offer savings to consumers while also creating jobs and helping to stimulate the economy at the same time. Recovery through retrofit looks at both the environmental benefits of this process and the economic benefits. According to the report more than one hundred and thirty million homes in the country are to blame for one fifth of the carbon emissions for the entire nation. The report is a blueprint which outlines ways to reduce these emissions by retrofitting homes and making the entire country more energy efficient.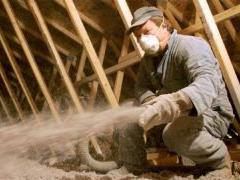 There are a number of goals listed in the recovery through
retrofit report
which include a variety of areas and eleven Federal Departments and Agencies that support the project. The goals of the property assessed
clean energy program
are inline with President Obama's Green Plan. One aim of the report is to create an energy efficiency rating or label for homes on the market. This would let home buyers determine the best home and energy efficiency level that they want, and to locate a home that has this efficiency. Another aspect of the recovery through retrofit plan is to set national standards and train and certify workers in energy efficiency and retrofitting homes. The report also looks at financing options which would give the homeowner a longer time period and allow financing of energy efficient options.
The overall success of the
Retrofit Report
is based on working with existing educators, companies, entrepreneurs, industries, small businesses and partners to offer opportunities, loans and educational information so that all may progress and benefit in a clean energy effort.
2 Responses to "What is the Point of Recovery through Retrofit Report?"
job opportunities Says:


Pretty sensible post. I just stumbled upon your blog and wanted to mention that I loved it.

November 9th, 2010 at 5:05 am
Vinergy Says:


This program has a lot of promise not just because it will create jobs and save homeowners money, but it will also reduce our dependence on foreign oil and add to national security. It's a win win win.

November 29th, 2009 at 10:46 pm
You Can Use This Form to Leave Your Feedback or Ask Additional Question
You must be logged in to post a comment.