Hydroelectric energy
is produced using the movement of water. This technology usually requires building large dams, but sometimes rivers are utilized instead.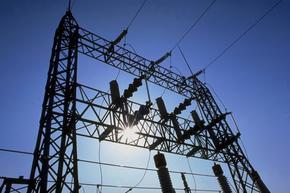 As part of our global effort to reduce our dependence on fossil fuels and reverse (if not stop completely) our never ending funnel of pollution in the environment, we have some of the best scientists researching renewable energy sources. The use of fossil fuels are devastating our planet as well as every species on the globe. Cities all of the world now have smog alerts, where children, elderly and those with health risks are warned not to go outside. Carbon buildup in the atmosphere from the burning of fossil fuels is not an answer. Renewable energy sources are a better alternative because they do not depend on fossil fuels, are renewable and do not harm the Earth.
There are sever types of lower costing energy sources: There is
biomass energy
, solar energy, wind energy, geothermal energy, wave energy, and hydroelectric energy. All of these sources are renewable or are available in amounts that cannot be depleted significantly or easily. Each type of energy source has advantages and disadvantages, but overall they are the perfect options to replace fossil fuel consumption with more earth-friendly, renewable energy sources.
Biomass is one lower costing energy source that can provide many benefits. This energy comes from plants and biomass wastes. Biofuels are renewable and inexpensive. Bioethanol is one type of biofuel and is commonly added to gas to reduce and prevent harmful emissions and to make vehicles perform better. Biofuels are chemicals including alcohols and ethers that are created from certain types of biomass that contain cellulose. This includes plants, trees, shrubs, and industrial and
municipal wastes
. These fuels can be used for
electricity production
and to make more environmentally friendlier fuels like bioethanol. Biomass energy has been proven to be safe, it is renewable, it does not depend on fossil fuels, it is friendly to the environment, and it is plentiful because there are always waste products that can be used.
Solar and wind energies are two other alternatives to using fossil fuels. Solar energy takes sunlight and converts it into other forms of energy that can be used, and wind energy does the same with wind. The light from the sun costs nothing and the wind is free as well, but the technology required to collect energy from these sources can be expensive. Solar energy requires solar panels. These panels can take up a large amount of surface area and weather conditions must be good for these panels to effectively catch the sunlight. Wind energy requires wind turbines. This technology is also dependent on the weather. If there is no wind, the turbines do not turn and no energy is generated. Both solar and wind energies are more efficient and earth-friendly, but they may be expensive to implement and inefficient due to varying weather conditions at any given time.
Geothermal energy
is produced using the heat that is contained in the crust of the Earth to boil water, which is then used to produce energy using electric turbines. This is used to heat homes and other buildings.
Wave energy is also being explored. This energy is created using the motion of the waves in the ocean. The technology for this energy source has been making great strides internationally.
4 Responses to "Renewable energy sources: Saves the planet and our budget"
Leave a Reply
You must be logged in to post a comment.