The Mitsubishi wind nacelle
turbine plant
is one of the biggest steps forward for the state of Arkansas. This alternative energy business will make wind turbines, and as many as four hundred people are employed at the plant.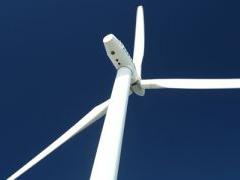 Mitsubishi has been involved in a partnership with Vientek of Mexico, a div of TPI composites. Vientek produces the rotor blads for Mitsubishi's 1MW and 2.4 MW products.  There has been a legal battle between Mitsubishi and General Electric regarding the Mitsubishi products. GE has indicated that the Mitsubishi variable speed machine infringes on three of the GE patents. Final word from the US International Trade Commission indicated that the accusation did not hold. Mitsubishi is the leading supplier of all turbine types worldwide.
Using
wind power
to replace our dependency on fossil fuels is one of the easiest ways to reduce air pollution.
Wind power
is a renewable resource and there are no greenhouse gas emissions or particulates released into the air. Wind turbines are eco-friendly, clean, and effective. The opening of the Mitsubishi wind
turbine plant
has helped the economy of Fort Smith, and the state of Arkansas. This is a total win for everyone as the plant supports the local economy and produces a product that protects the environment while providing the power needed. Governor Mike Beebe has been very supportive of the proposed plant, that has an approximate cost of around one hundred million dollars.
The wind turbines manufactured at the plant are part of the step forward into the next generation, one that uses alternative energy business and renewable power sources which are environmentally friendly. Wind is a power source that is clean, and using this equipment is one of the easy ways to reduce air pollution without losing the power generation needed. Electricity and other forms of power are needed, but meeting power demands does not have to mean polluting the earth and air. The Mitsubishi wind
turbine plant
, and other alternative energy sources and companies, help meet the energy needs of the future without environmental harm.
3 Responses to "Mitsubishi Wind Turbine Plant Opens"
Hip Hop Says:


I agree with some of the other posters about this news

August 27th, 2010 at 5:45 am
Darron Draft Says:


site bookmarked and shared on facebook, I'll post my feedback on my blog as well

August 24th, 2010 at 1:50 pm
wind generator Says:


wind turbine produces the 20kw wind turbine. Seems it also provided the 10kw and 17.5kw wind turbine. It provided the lattice tower and monopole tower.

June 1st, 2010 at 3:20 pm
Leave a Reply
You must be logged in to post a comment.