The Office of Energy Efficiency and Renewable Energy includes a biomass program


This program has the goal of removing any obstacles keeping biomass energy from replacing fossil fuel use on a large scale


The biomass program which is run by the federal government does an effective job, but some improvements could be made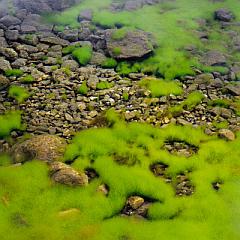 The US Department of Energy Biomass Program is a program which is directed by the federal government, and the goal is to increase the use and efficiency of biomass power, while overcoming any hurdles which may prevent this alternative source from being used. The full name for the department which oversees the biomass program is the Office of Energy Efficiency and Renewable Energy, and help and direction are given to maximize research and development in biomass technologies and processes. But does this company live up to expectations, or is it just another slow government bureaucracy which is inefficient and full of waste? This biomass program, and the department which runs it, has some mixed reviews from consumers and experts in the field, but there has been significant progress and advances in technology, and this increases the potential that this alternative renewable source has. Not only is the point to develop biomass as an alternative power source, but to let the consumers and public understand all of the benefits and any limitations that this renewable power can offer. As technology advances, better methods and feedstocks become available to make the entire process much more efficient and environmentally friendly.
Research and development play a big role in the US biomass program, and grants may be given to help further this goal. The policy of this department and program is to follow both federal and state guidelines, which have an affect on the development and production of biofuels and other forms biomass energy. Strict specifications and oversight with this power supply is mandatory, to ensure that emissions and pollution are not high, and that all of the proper processes and procedures are followed. The biomass program assists in biomass research, development, information, and implementation, to meet the future need for energy in a way that is safer and less harmful to the world and the environment. It has been very effective at making this alternative energy source much more widespread, with fewer barriers and more effective methods and efficient feedstocks. The many different types of biomass available all have their own unique benefits and disadvantages, and there are constantly new feedstocks, technologies, and procedures being discovered to make this energy source even more attractive.
There have been a few criticisms of the US biomass program, with some feeling that it does not go far enough, but on the other hand there is not much more that can be done without the federal government mandating a switch, and facing problems. The switch from fossil fuels must occur at some point, because these fuels are running out at a faster pace than previously believed. The answer to this problem is the programs that are directed by the Office of Energy Efficiency and Renewable Energy. This office promotes many renewable energy sources, including the biomass program, in an effort to help make the transition to more environmentally friendly power sources happen sooner. Oil and other fossil fuels damage the earth and destroy the ozone layer, and these fuels must be eliminated to protect the planet for the future generations. There are many benefits offered by biomass, including a big increase in the energy security which is in place, because the supply is domestic and does not have to rely on foreign countries and unpredictable leaders. A domestic energy source also means more jobs and economic growth for the United States, as well as the environmental benefits. The US Department of Energy Biomass Program has the responsibility of making this renewable energy source available and effective, as well as letting the population know all about it, both the benefits and the disadvantages.
3 Responses to "US Department of Energy Biomass Program: Independent Review"
Errol Steege Says:


Yes, I was totally in tune with that. So was my friend. He said he definitely intends to check it out next week. We will be back before you know it.

September 13th, 2010 at 5:22 am
pozycjonowanie Says:


Super site, and nice text.

August 29th, 2010 at 11:37 am
Sell FFXIV Account Says:


Thanks for taking the time to write that, I found it very interesting. If you get a chance you should check my site as well. I hope you have a great day!

August 17th, 2010 at 5:29 pm
Leave a Reply
You must be logged in to post a comment.