The green wave of environmental responsibility has also hit Wall Street. Going green has become a money maker as green investing has moved from a small niche to mainstream America. Green stocks and mutual funds have been sprouting up in tremendous numbers and several of them have provided big returns for their investors.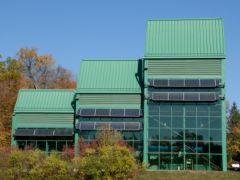 Green investing used to be a fringe investment only carried out by the those that were labeled hippies or new agers. Now, top eco friendly finance trends are all the rage on Wall Street. Top eco friendly finance trends such investing in green mutual funds, green stocks, and green real estate are on the rise and are not just a fad. Oil prices continue to rise and the greenhouse effect is now being shown as a real issue. Major dollars are being poured into companies that are moving to solve these problems and have the potential to change the way we live in this country.
By default,
green companies
are forward thinking and innovative, attributes savvy investors look for when deciding where to put their money. Green mutual funds are a great way to make your first eco friendly investment. Of all the top eco friendly finance trends this is the most popular. Mutual finds provide instant diversification and are managed by professionals.
The lines of business for eco-friendly companies runs the gamut; from renewable energy resource companies to organic pest treatments, there is no end in site for the massive public interest (and buying power) that is involved in eco-friendly companies and products.
While the United States has lagged behind in green building, the turn around of the economy and increased construction is offering the perfect opportunity for the companies that want to speed ahead in the industry with green building. The Federal Government is taking these alternative choices as a major focus for any organization to be considered for Government work. These actions are having a trickle down effect as States follow suit. It will soon be 'the norm' for any company that wants to be included in a state or Federal bidding process of construction to be involved in green building.
Leave a Reply
You must be logged in to post a comment.