Once again, the problem here is excessive pesticide use. Buy organic cucumbers and avoid the pesticide-laden cucumbers at your local grocery store.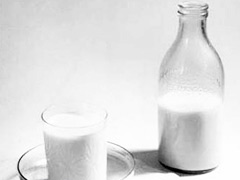 6. Milk.
Drinking milk from conventionally raised cows could be a big mistake for your health. Commercial brands of milk are currently full of growth hormones and antibiotics. It is much better to get milk and other dairy which comes from cows that are organically-fed.
7. Grapes, Peaches, and Apricots.
These are all great summer foods, but unfortunately they are full of toxic chemicals too. Buying these organic will most definitely help keep your system pesticide-free.
8. Potatoes.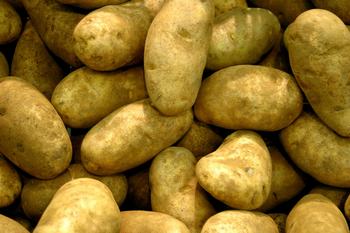 Unfortunately potatoes are full of pesticides as well, and a lot of them are genetically modified. Because of this, they can actually harm your immune system and decrease the size of your liver, brain, and heart! So, buying organic potatoes is the best thing you could do for yourself, because potatoes make all kinds of delicious dishes.
9. Celery.
Celery is also sprayed with all kinds of chemicals when it's grown, so it's best to buy organic. You might even be able to taste the difference.
10. Cucumbers.
Click here for Part 1 of article
Leave a Reply
You must be logged in to post a comment.