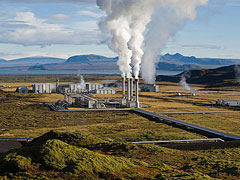 The answer to that question lies in quantifying risk to reward. Geothermal energy projects, like any renewable energy developments, do carry a significant amount of risk. Most developers of geothermal energy admit that projects don't always stick to the budget and rarely go according to plan. Geothermal energy development also entails several risk factors: the drilling risk, the exploration risk, the facility construction risk, etc. It wouldn't be unusual for a developer of geothermal energy to invest about 95 percent of the entire budget before any electricity is generated and any reward is seen. This is still not the biggest problem. The main problem is risk management, which is very hard to do in the case of geothermal energy investment. It is hard to foresee potential pitfalls and objectively quantify the risks of a geothermal project. Often there is no way to make a sound risk assessment.
However, the bottom line is that the developers involved in geothermal energy projects have already decided that it is worth risking their own investment in money and time, as well as their own energy. It is now time to get the investment community involved as well, and get it to understand why the rewards will be worth the risk. The industry is now in need of investors like never before, because
fossil fuels
are extremely polluting and are set to become more scarce, and renewable energy is our great hope for the future.
For more information, go to:
eere.energy.gov
,
en.wikipedia.org
Leave a Reply
You must be logged in to post a comment.