7. Heavy Metals Including Mercury And Lead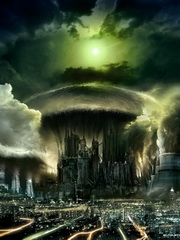 There are many types of environmental pollution


Environmental deforestation has devastating effects on the environment


Ecosystem pollution can be prevented in a number of ways


1. Deforestation
Environmental deforestation is one of the most devastating forms of environmental pollution, and and that is because this process causes great damage to the earth and the environment. The forests on the planet sequester large amounts of carbon and other greenhouse gases, and deforestation releases this carbon into the atmosphere where it speeds up the effects of global warming. At one time most of the land on the planet was covered in trees, and today there are very few large forests left to provide most of the oxygen needed by every living thing on the earth. Deforestation destroys large trees which slow down global warming, and the effects these trees have on the environment can not be replaced with new trees being planted.
Heavy metals are one of the most devastating types of environmental pollution, and these metals are poisonous to everything which lives. Heavy metals build up and can have a catastrophic effect on the environment. Just a small amount of mercury exposure can cause fish to be inedible and toxic to humans and wildlife, such as bears, raccoons, and other creatures which include fresh fish in their diet. Exposure to these metals can also cause cancers and other serious medical problems as well.
4 Responses to "7 Most Devastating Types of Environmental Pollution"
Leave a Reply
You must be logged in to post a comment.