More detailed explanation of biodegradable polymers and additional industries that can benefit from this environmentally friendly process and products.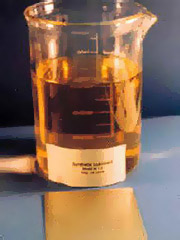 When one reads the term synthetic biodegradable polymer, they might think it is a synthetic version of the plastics known simply as polymer. However, in this instance a synthetic biodegradable polymer could not be more different from the plastic known as polymer. Currently great advancements being made in polymer technology.
The polymer in synthetic biodegradable polymer refers to the large molecule which is made of recurring structural units connect through chemical bonds. Synthetic biodegradable polymers can be used for a number of biomedical applications because when the useful life of a synthetic biodegradable polymer implant ends it degrades by itself removing the need of further surgeries. Here is a list of the 7 application for synthetic biodegradable polymers:
*Using synthetic biodegradable polymers for the reconstruction of the peripheral nerves – recent studies being undertaken are researching on the use of the aliphatic polyester type of synthetic biodegradable polymer as conduits employed in the reconstruction of the peripheral nerves.
* Synthetic biodegradable polymers being used to culture retinal pigment epithelium – alterations made to the retinal pigment epithelium's function and structures can cause various ocular ailments or diseases. However, recent studies are showing that the implantation of retinal pigment epithelium cells (RPE) cultured on synthetic biodegradable polymer films are proving to be a way to transplant a RPE sheet for the restoration of the normal RPE function.
* Synthetic biodegradable polymer biocompatible with bone proteins – bone morphogenetic proteins (BMP) help in repairing bone defects and fractures. Synthetic biodegradable polymers are being successfully used in animals that are biocompatible with the BMP to efficiently form and repair bone defects. This application will soon be used in humans as well.
* synthetic biodegradable polymer as drug delivery systems – as synthetic biodegradable polymer are, as the term states biodegradable, they are perfect for administering in-body drugs. Synthetic biodegradable polymers are used because they can release specific amounts or dosage of drugs into the body at specified intervals.
* synthetic biodegradable polymer as tissue engineering tools – in case of orthopedic injuries or diseases synthetic biodegradable polymers can be used to scaffold to provide support to the injured tissues during its growth period. More recently synthetic biodegradable polymers are being used as cell delivery systems.
* Synthetic biodegradable polymer used in biodegradable sutures – the most important application of synthetic biodegradable polymer is perhaps the invention of biodegradable sutures. These sutures perform the function of ordinary sutures with the added advantage that they slowly dissolve as the wound starts healing. These sutures not only reduce medical bills, but they also reduce the chances of developing an infection over the wound.
*When it comes to ecological applications of synthetic biodegradable polymer, processing of plastic wastes is one of the major applications. More and more industries are using synthetic biodegradable polymers to construct biodegradable packaging, which are environment friendly.
For the original article,
click here
.
For more information, go to:
en.wikipedia.org
11 Responses to "7 Applications for Synthetic Biodegradable Polymers – Updated Article With Extra Information."
Leave a Reply
You must be logged in to post a comment.