In an effort to go green, many companies and individuals are choosing to buy biodegradable plastic bags and biodegradable packaging. Plastic has long been seen as one of the worst enemies of the environment, but there have been few alternatives to choose from up until recently. With the advent of new manufacturing processes and advanced technologies there are now alternatives to conventional plastics. Conventional plastic gives off greenhouse gases and takes decades to degrade. They are also visual eyesores and are dangerous. Everyone has seen the pictures of plastic bags and soda rings around the necks of innocent animals.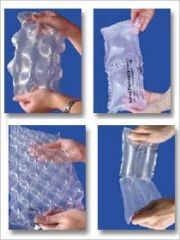 Biodegradable plastic bags will someday be the norm as manufacturing and advanced technologies continue to improve the quality and pricing. Biodegradable plastic bags are made of several different types of materials. When you go out and buy biodegradable plastic it is most likely made of either starch based polymers such as corn, potato, tapioca or wheat. Biodegradable packaging is also made of bacteria based polyesters, starch and polyester combinations, or photodegradable polymers.
Although these biodegradable plastic bags are better for the environment, they are not without their own sets of problems. The mechanical strength of the bag is poor compared to regular plastic, they have a limited shelf life and can usually only be recycled at a special composting facility. For example, if you were to fill a bag of wet leaves or grass in a starch based plastic bag the bottom may fall out depending on how long the wet material is left in the bag.
4 Responses to "PROS and CONS: Biodegradable Plastic Bags"
Leave a Reply
You must be logged in to post a comment.