If you are going to invest in the waste to energy industry, make sure the investment has operational facilities,, and not just plans being designed, unless you are comfortable with higher risk levels. Look at the waste to energy technology used in connection with the investment, and make sure you understand the technology completely. This will help you locate waste to energy companies and projects which have promise, and which of these will probably fold quickly. Waste disposal is a necessary element of civilization, and waste to energy technologies make it possible for this refuse to become a clean ecologically friendly source of energy and fuel.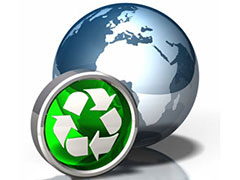 A summary of the waste to energy technology from a variety of levels: definition, need, cost, feasibility, growth and investment potential and environmental impact.
Waste to energy technology offers a way to manage solid municipal waste while at the same time generating the energy needed to stop the dependence on foreign oil and other fossil fuels. There are several different processes and technologies that can be used to change waste into energy. Biochemical processes can include fermentation which results in ethanol, anaerobic digestion which results in chemical feedstocks. Chemical processes include transesterification which produces biodiesel. Thermal processes include incineration, gasification, and pyrolysis. All of these waste to energy technologies are very environmentally friendly, because there are no carbon emissions or greenhouse gases which harm the environment and contribute to global warming.
The waste to energy industry is set up for large potential growth, simply because the population of the world and the amounts of municipal solid waste are both rising rapidly. Waste to energy technology, whether it uses waste gasification or fermentation, takes a waste product and turns it into a product that is usable and safe for the environment. This makes waste to energy technology and power plants not just environmentally friendly waste disposal, but also a great opportunity for investment. There are a number of waste to energy plants in operation, and the technology involved behind this investment is not very complex. This means it is easier to understand, so that you can make wise investment decisions. The waste industry is one which always has a high demand, because garbage must be removed or else it becomes a health hazard to the population. As more people turn towards eco friendly waste management methods, waste to energy technology will take a large part of the market share. This means a terrific potential for higher returns on your investment.
Waste to energy technology is a key to eliminating garbage and to providing clean energy and fuel which is needed. The dependence on foreign oil has become a security threat to the entire nation, and maybe the world. Waste to energy plants can produce large amounts of power domestically, just from the local waste collected. This makes the waste to energy industry look like a good investment option, especially if you want to invest green. There are some tips that can help you choose waste to energy investments which are low risk and high quality. The first thing you should do is the research. Many investors make the mistake of putting their investment capital into an option simply because it is a waste to energy investment, and not because it is a solid investment that happens to be in alternative energy and the waste industry.
Whether you want to invest in the waste to energy industry to save the earth and minimize pollution or to make money on your investments, you can have both of these benefits. As the world moves towards greener energy sources, the waste industry will find more creative ways to get rid of this waste. Waste to energy plants are the perfect solution, for everyone involved. There are benefits for the consumer, the environment, and the waste to energy companies.
Leave a Reply
You must be logged in to post a comment.