Have you ever wondered what you can do at home to promote an environmentally sound and eco-friendly area? The smallest changes in your lifestyle or home can make a world of difference and boost big improvements on the planet. Here are a few ecofriendly home ideas to better yourself and the area in which you live.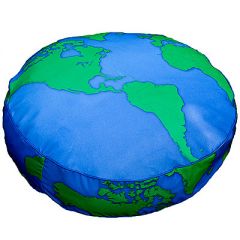 1. Get rid of plastic bags
By using a fabric or hemp tote or requesting paper instead of plastic can help the environment in more ways than one. Paper bags can be recycled and hemp totes can be reused for many years. Getting rid of plastic bags altogether is one of the most common and convenient ecofriendly home ideas available.
2. Reduce paper waste and save trees
Using recycled paper products in your printer or even in your bathroom can provide for a greener environment. These ecofriendly home ideas can be taken to the office or place of business and promote ecofriendly buildings at work.
3. Consolidate and carpool
This idea is fairly common and self-explanatory. Park the car and carpool to school or work. This slight change can do more for the environment than adapting an alternative energy source.
4. Reduce waste and refill
Get out those cleaning products and refill. Simply saving the containers and refilling the window cleaners or bleach products will do wonders in reducing plastics. Most ecofriendly buildings in the cleaning industry adopt this technique.
5. Unplug the plugs
Unplugging your electronics when not in use can help you save on your energy bill. Microwaves and most kitchen appliances use energy even when not in use. By removing the plug you can save money without switching to an alternative energy source.
9 Responses to "Simple Eco-friendly Home Ideas"
Leave a Reply
You must be logged in to post a comment.