A diy electric car may sound impossible, but nothing could be further than the truth. Electric car conversions are done by high school shop classes, as well as by numerous professional mechanics around the world. If you want a BYD electric car or other model but want to do the project for less and supply all the work, a diy electric car is very possible. There are many resources available online that can help you with all of your questions about electric car conversions. You can even find videos that will walk you through the entire conversion process, as well as parts and information that may be needed to get the job done right without any problems or errors.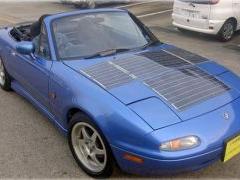 A diy electric car involves a lot of factors and components, and there are many hints and pointers that can help you make this process easy and much simpler. Whether you are a novice or you have converted hundreds of cars before, you can build your own instead of purchasing a BYD electric car or other model. Choose a vehicle which has a manual transmission, and make sure there is plenty of extra space for battery storage because these components take up a lot of room. A light weight is also important, so less energy is required to move the vehicle. A conversion kit can be very helpful because it contains everything you need, and everything in the package is intended to work together properly.
You Can Use This Form to Leave Your Feedback or Ask Additional Question
You must be logged in to post a comment.