CO2 emissions tax fact 1
- The carbon emissions tax goes back to the early 1990's where it was first introduced in Finland.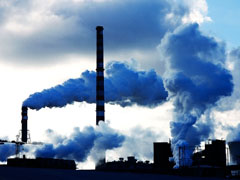 A carbon tax is quite simply a tax on energy sources that emit carbon dioxide. When the first carbon tax was introduced in Finland in the early 1990's, the country put a small tax on fuels, and their example was followed shortly after by the other three Scandinavian countries.
In 1999, Germany brought in an 'ecological' tax on all
fossil fuels
, and in 2001 Japan dramatically increased the tax on all vehicles that release a lot of carbon, while lowering any tax on cars that had lesser pollution or had pollution control devices installed.  In a bid to reduce carbon dioxide emissions, in an attempt to comply with the Kyoto treaty, the UK added 15% to the cost of electricity in 2001. This was the United Kingdom's own form of a carbon tax, and it was dubbed the
climate change
levy.
In the U.S., the first carbon emissions tax was enacted in 2007 in Boulder, Colorado. The tax cost the average home about $1.50 a month. It generated more than $1 million per year, which is then applied toward the projects related to the reduction of CO2 emissions.
CO2 emissions tax fact 2
- The carbon emission tax has a number of benefits:
The costs are predictable, which means businesses and consumers can budget for a known expense. The tax acts as a strong incentive to reign in carbon emissions. The revenue from a CO2 emissions tax can be quickly applied to other efforts in the reduction of polluting emissions.
Emissions taxes can be implemented on the county, state, federal and country level,  enabling the coordinated efforts to escalate to the internationL level for carbon reduction. The tax brings in a new source of revenue, which could reduce taxes on other levels.
To continue reading, click here
Leave a Reply
You must be logged in to post a comment.