There are many advantages of biodegradable plastics, and plastic pollution can be prevented with these products


As technology advances, there are new processes and materials being created to make plastic more environmentally friendly


Plastic pollution has become a big problem around the globe, one that threatens humans, wildlife, and the earth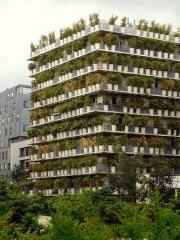 There are many advantages of biodegradable plastics, and the technology that is used will save our planet from plastic pollution. Bioplastics come in many types and forms, and each one has benefits and drawbacks involved. There is plastic made from biomass, like corn or potatoes among other starchy foods, and this type will break down faster, and can be used in a compost heap. Biomass based plastics can break down by more than half in as little as half a year as long as the certain requirements needed are met. This type of bioplastic must have heat, water, and airflow, and if all three of these are present the degrading time takes a lot less. These are not ideal for most traditional landfills though, because in a landfill situation the aeration is missing, and these products will not decompose as fast when they are just tossed into a landfill and left. Starch based bioplastics can not be recycled, and they can cost more than normal plastics. Another concern is that food starch is needed to create this type of biodegradable plastic, and that can raise concerns about food crops being used for non food uses.
The advantages of biodegradable plastics that are based on food starches are not exactly what many people believe, even though these plastics can be more environmentally friendly when properly produced and discarded. It takes less than half of the energy to create these products, from a compound called PLA which is made from lactic acid in the starch, than it does traditional plastics, and many well known names are getting in on this green packaging. Wal-Mart is one of the leading store chains in the country, and the company has recently made the switch to biodegradable plastic packaging for some produce. Another product is in the form of a thin film, and this is a bioplastic film that breaks down much faster with the addition of either heat or moisture. This film is used for garbage bags and food coverings, and can prevent a large percentage of plastic pollution that occurs today. Landfills contain more than one fourth of their garbage in the form of plastic that is not biodegradable, and these products can take years or longer to break down and be absorbed back into the earth. With the films, adding heat or moisture can prevent this, and allow the plastics to break down much faster so that space is made in the landfill in a much shorter time.
The advantages of biodegradable plastics can prevent plastic pollution from becoming worse, and other methods can be used to help clean up any of this pollution that is already present. Waste to energy programs, and other alternative uses for traditional plastics that are cluttering up landfills and other areas, can eliminate the plastic garbage buildup that harms the earth and environment. The oceans have millions of plastic bottles, wraps, and other packaging floating. The problem of plastic pollution has become so bad that recently a large jet went down in the ocean and rescuers thought that wreckage from the jet was located. On closer inspection, it was determined that the piles of debris were not from an airplane, but were actually part of the garbage that collects in the area from around the world. The currents and tides had brought the items to the area, where the trash was left to float. One of the advantages of biodegradable plastics is that moisture or heat degraded plastics would break down faster, so that the items could not travel as far or collect in large amounts. These products may have some disadvantages, but with advances in technology these can be minimized or eliminated completely.
6 Responses to "Biodegradable Plastics: Technology that Saves Our Planet from Plastic Pollution"
Leave a Reply
You must be logged in to post a comment.