What is the cost of electric car conversion? Electric car conversions involve a number of parts, labor, and expenses, and using a kit like the byd electric car kit can be a big help and keep your costs within budget. All of the costs involved in doing an electric car conversion can be around five or ten thousand dollars, and this does not include the cost of the vehicle being converted or any extras. When it is broken down the batteries will normally run about a couple thousand dollars, but the exact cost will depend on the vehicle you are converting. The more weight and wind resistance there is the more batteries you will need to provide the power required by the car.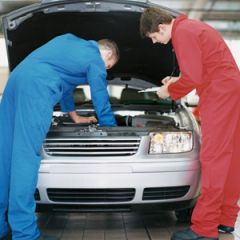 Electric car conversions also require a motor, which can run you another one to two thousand dollars, depending on the specific motor you choose. You will also need an adapter plate and a controller, which will cost around another twenty five hundred or three thousand dollars. An electric car conversion will also require other small expenses, unless you purchase a kit like the byd electric car or others. There are smaller motors, switches, wiring, and other expenses that will be needed if you are not using a kit. Most conversion kits sold come with all of these smaller components, so you will not usually need to buy them separately. The cost of the car you will be converting will also need to be figured into the total project costs, but many times these vehicles can be found cheaply.
You Can Use This Form to Leave Your Feedback or Ask Additional Question
You must be logged in to post a comment.