So just last night I heard yet another debate about how all the US oil importers are radical Muslim countries, and how in the near future we might be held hostage to their price demands as oil gets more scare and our global political position weakens. I'm sure you've heard all the arguments before, and the range of possible solutions. But, have you ever heard that, in fact, the vast majority of our oil does not in fact come from Muslim countries at all? I've done my research, and it turns out that most of our oil comes from our direct neighbors! Here are the top 5 US oil imports by county.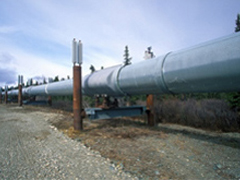 1 – Canada
Our friendly neighbors to the north, are also number one in the list of US oil importers! Would you have guessed it? Canada imports 1.9 million barrels of oil a day, most of which come from its tar sands. The obvious advantages of Canada as an importing country are the low transport costs, zero cross-border tax and the strong relations between the two countries.
2 – Saudi Arabia
OK, so contrary to my original statement no surprise here whatsoever! What is a surprise though, is that whist Saudi Arabia is the biggest producer of oil in the word, only a small percentage (1.5 million barrels out of 9 million) are delivered to the US. The majority of is consumed domestically and in the populous Asian countries.
3 - Mexico
So, it turns out, we are sandwiched between two of the three biggest US oil importers! Not known as a big oil producing country, Mexico, is in fact not a big oil producing country, but practically everything it does produce (1.2 million barrels a day) gets delivered to the US.
4 – Nigeria
Another surprise comes in at number one. Known as the most populous nation in Africa, as well as one of the most unstable and violent, the US has huge corporate interest in the country, and has thousands of expat workers earnings big money in its oil fields and associated offices. 1.1 million barrels get but on a ship to the US ever day.
5 - Venezuela
Another unknown entity, most people are aware that Venezula produces oil, but not so many are aware that it sends a lot of it to the US – 1 million barrels per day. number 5 is our friendly South American neighbor Venezuela at 1.0 mbd.
These come a surprise – well check out these less-than-expected countries which are all in the list of the top 15 countries which import oil to the US: Colombia, Norway, Angola, Brazil, and, wait for it.. the Virgin Islands!
Leave a Reply
You must be logged in to post a comment.