The 8 leading sources of renewable energy that will supply half the world's power by 2050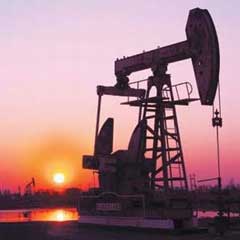 The following is a list of sources of renewable energy that are especially promising in two aspects: competitiveness and abatement potential.
1.Onshore Wind
This is one of the main sources of renewable energy power, as wind technology is the renewable energy sector that is the most mature. 21GW were built in 2007 in the onshore wind industry, which made the installed capacity exceed 100GW. In Denmark, Spain, and Germany electricity generation from wind technology now comprise up to 19 percent of the nations needs (in Denmark) throughout the duration of the year.
2.Offshore Wind
There is enormous potential in offshore wind technology, which makes it a powerful source of renewable energy. Since the winds are more predictable, the space for turbines is almost unlimited. It may be easier to obtain planning permission than for onshore wind, and it is possible to construct farms at scales that would be impossible on land. In addition, if deep waters can be mastered, the space available becomes virtually unlimited.
3.Solar Photovoltaic Power
In the past four years Photovoltaic (PV) technology has made noticeable progress with reducing crystalline silicon costs, which is its main component. It has also made very rapid strides in commercializing thin film technology. In the last two years its investment volume increased to $50 billion.
4.Solar Thermal Electricity Generation
PV may be a perfect source of renewable energy for smaller-size projects, which are mostly integrated into buildings, but big solar plants in deserts worldwide seem to be choosing Solar Thermal Electricity Generation (STEG). This system concentrates the sun's heat and generates steam that may be utilized in efficient conventional turbines.
5.Municipal Solid Waste-to-Energy (MSW)
Municipal solid waste use for energy generation is on the rise, primarily in the EU countries. Traditionally waste was deposited into landfills, but this is now getting more and more expensive, as well as difficult due to a shortage of landfill sites. These sites also produce methane, which is a very powerful greenhouse gas. However, waste that is impossible to recycle can be utilized for electricity generation.
6.Sugar-based Ethanol
During 2004-2006 US investment in biofuels was extremely high, with $9.2 billion invested in this sector. However, the majority of this money was put into corn-based ethanol, which has higher production costs than sugar-based ethanol. On the other hand, sugar cane-based ethanol from Brazil can compete with oil at $40 a barrel.
7.Cellulosic and Next Generation Biofuels
We currently have enough land in most regions of the world to increase the production of biofuels from 1 percent of transport fuel to 5 percent, and not affect food availability in the process. However, after that the only way to raise biofuel production is to source feedstock, which would not compete with food.
8.Geothermal
This is a particularly attractive source of renewable energy, since it can be utilized as predictable base-load power. This is something that wind and solar sources of renewable energy power cannot do. So far, geothermal power is only used in a few regions, but new approaches are helping make it more economically feasible in other regions.
For more information, go to:
wikipedia.org
,
aeromt.org
14 Responses to "Top 8 renewable energy sources that will replace the oil by 2050"
Leave a Reply
You must be logged in to post a comment.