There are many university biology departments at schools around the world that are researching the benefits and possibilities of algaculture, and all of the research and scientific experiments have proven that algae may be the answer to the meeting the energy needs of tomorrow in a cost effective way that does not damage the environment or increase global warming. Algae can be a replacement for oil based fuels, one that is more effective and has no disadvantages. It is just a matter of time before this biofuel feedstock is commonly used and cultivated. Compared to other alternative
renewable energy sources
, algaculture is the only one that is controlled, stable, and has the ability to produce large amounts of biodiesel with no fertile land or good water use.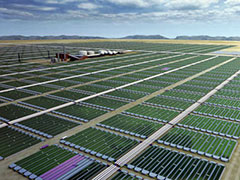 Additional research and contributions from other universities around the world Confirm original Rutgers University study. More in depth information including viability of production, cost, byproducts and environmental impact.
Many prominent scientists and research departments of large major universities have been studying the energy benefits of algae for years. Dr. Paul Falkowski, one of many leading scientists at Rutgers University, has done research projects and studies on algae use as an alternative energy source. Dr. Falkowski, who is also the director of the Rutgers Energy Institute, is researching methods which would make producing biofuel from algae more effective and cost productive. Dr. Falkowski is doing research that includes schemes for the optimization of the oil extraction and the processing methods which turn the oil into biodiesel.
Leave a Reply
You must be logged in to post a comment.