Since the advent of our unofficial "green revolution," very few mediums have successfully captured more than just a snapshot of any one environmental issue/concern. Let's face it. Green ideas and initiatives don't sell books on their own and other print media is usually too focused and ephemeral to really dissect macrocosmic problems. Perhaps, if global climate change and alternative fuel sources were common concerns in the Romantic era, then William Blake and Francisco Goya might've completed a series of statements against oil dependency. But, of course, they weren't which more or less excludes painting and sculpture from the conversation along with a host of other "old-world" mediums. There is, however, one major exception to this tendency: The Cinema.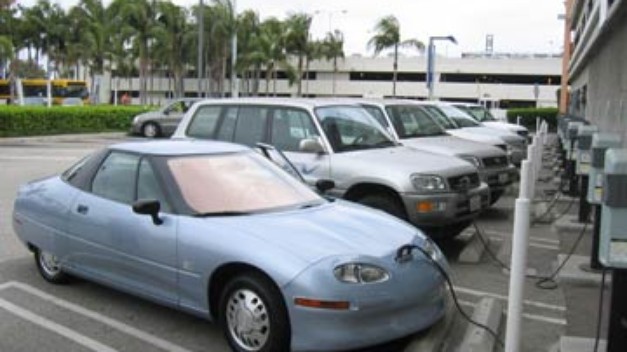 Motion pictures, incorporating everything from painting composition to writing, music, photography, acting and even mythology cumulatively, have a magical ability to provide an audience with the whole story on any subject – a more complete and lasting message than the sum of all these aforementioned parts. Again, this bang for the viewer's proverbial buck…this purposeful assault on the senses is, in our humble opinion, cinema-specific. Online and television news media may have the moving pictures part down, but they show the pendulum swings of reality like a mirror (a pure reflection, yet somehow reversed and distorted) while film views the world like a wide-angle lens (from a step back, everything in focus).
That said, there are a handful of filmmakers out there who've actually tackled some prescient and pressing environmental issues with success and acclaim. When the stakes are this big (a thriving ecosystem and future), art is often more useful than just information and statistics. In this case, it's the passionate bias of those in charge that makes the difference – that gives the work timelessness and meaning. So, in the style of High Fidelity's Rob Gordon, we've compiled a top-five list of the best and most thought-provoking films (both fact-based and fictional, but in no particular order) that have ongoing value and resonance as the globe struggles with "green" growing pains. So, pop some popcorn and crank up your preferred method of VOD for some binge-watching.
NOTE: We made the executive decision to leave off the infamous, Oscar-winning and obvious An Inconvenient Truth (2004). That would be like choosing the Beatles or Beethoven for your top-five track one, side ones.
Who Killed the Electric Car? (2006)
An informative, accessible and enraging chronicle of the American battery-powered electric vehicle's suppression story from Director Chris Paine.
There Will Be Blood (2007)
Paul Thomas Anderson's masterpiece is nearly flawless in every respect, but simply put, no other film in history gets inside the head of pioneering oil man like this one. Using Upton Sinclair's Oil!as a platform, Anderson's adapted screenplay and finished film ended up saying much more about the opportunism inherent in American infrastructure/industry.
Chinatown (1974)
The classic allegory for corruption, Roman Polanksi's film of Robert Towne's script for Chinatown sees L.A. gets its water supply stolen and re-routed by a network of shadowy city officials. But, it could be any broken system, in any city or country and apply to any natural resource. It's too bad, but often times, nosy people do lose their noses.
Earth Days (2009)
The story of Earth's growing awareness and understanding of the environmental crisis during the 1960s and '70s, and how a popular movement to confront it has emerged.
Food, Inc. (2008)
An unflattering look at America's corporately controlled food industry and the subsequent effects on the country's environment and economy.
Source: