Additional areas and uses of geothermal energy to realign the methods, products, and business practices that we use on a daily basis. Implementation of geothermal energy can replace current non-environmentally friendly options.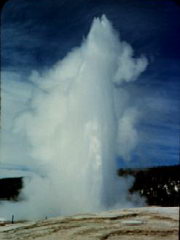 Whilst many people think that geothermal is only good for home heating and cooling, there are in fact many geothermal energy uses. This is sometimes incorrectly labelled as different "types of geothermal energy." This is only one such thing - namely the heat available below the surface of the earth. The uses for geothermal energy though are far-reaching, and this alternative method of energy production could be one of the most significant within the next couple of decades.
Here are 5 of the uses of geothermal energy:
1. Aquaculture and horticulture:
Geothermal renewable energy is used in aquaculture, and horticulture, in order to raise plants and marine life that require a tropical environment. The steam and heat is all supplied by geothermal energy.
2. Industry and agriculture:
Geothermal power generation is playing an increasing role in industry and agriculture. Timber is dried using heat acquired from geothermal energy, and paper mills use it for all stages of processing. The potential uses of geothermal energy in industry are huge.
3. Food Processing:
The earth naturally contains an endless supply of heat and steam, which can be utilized to sterilize equipment and rooms. This would put an end to the use of chemicals for this purpose. There are many potential uses of geothermal energy in food processing, but as yet, this renewable energy source has yet to be utilized to a large degree in this sector.
4. Providing heat for residential use:
Geothermal renewable energy has in the last few years caught the interest of an increasing number of house owners. Geothermal power generation provides more than just heat in summer; but a complete temperature control system which enables you to cool your home in winter as well. This significantly reduces heating and cooling bills, and keeps the home at a comfortable temperature year round.
5. Electricity generation:
A geothermal power station works in a very different way to the geothermal power generation that would be used in the examples above. It provides not just heat and steam, but electricity itself. Geothermal power generation is completely clean, and releases no harmful gas emissions whatsoever.
Many readers of this article will be most interested in single-home geothermal energy. As was explained, its use is limited to heating and cooling. However, indoor climate control can consume an enormous amount of energy in a big house, and by installing a geothermal heat pump this energy bill can be greatly reduced. Geothermal heat pumps move heat from below the ground into the home in winter and draw heat from your house into the ground in summer.
Most geothermal energy pumps are simple and require little maintenance. They are not, however, a full-service solution. Some systems reduce energy bills by up to 40%, so you cannot get rid of your utility company straight away. One option is to install a small solar panel system to run the pump, and in doing so make you completely self dependant. A geothermal energy pump which can supply an average home's needs costs around $8,000, however, the drilling and installation process cost in the region of $30,000.
For the original story, and further information on the uses of geothermal energy, click here
The above listed uses for geothermal energy are all developing at break-neck speed. In the last couple of years geothermal has finally been given the recognition that it deserves. It is not just because there are so many potential geothermal energy uses, but because there is so much raw power ready to tap in with geothermal technology. I look forward to writing about the advancements in this field over the next few years.
For more information, go to:
en.wikipedia.org
,
geothermal-energy.org
23 Responses to "Geothermal Energy: 5 types and the beneficial uses; updated article"
Leave a Reply
You must be logged in to post a comment.