Aquentium Inc (NASDAQ:ERII) announced last week that it has entered into a joint partnership with a Canadian company, and that together the companies will implement waste to energy projects across Canada. The company goal is to develop and implement new ways to recycle waste, which in turn generate electricity and reduce pollution in Canada.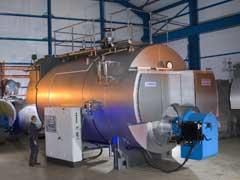 With landfills across North America becoming increasingly stressed, it is of vital importance that environmentally acceptable and economically feasible ways of waste disposal are found and implemented. Solid waste management is one of the world's most pressing issues, and technologies are being developed to help solve the environmental problems associated with waste. Aquentium has developed technology which uses municipal solid waste to generate electricity.
Whilst in Canada the culture of reusing and recycling waste is well developed, the country needs new technologies for the recovery of energy from wastes.
The President of Aquentium, Mark Taggatz, talked about how Aquentium Inc will build a Waste Disposal Energy Factory in Canada, which will enable garbage to be disposed of in an environmentally friendly way, reduce the burden on landfill dumps, and at the same time actually turn waste into a beneficial resource. The factory will produce valuable by-products, including electricity for thousands of homes.
The process is called Waste to energy, or WTE. WTE plants produce heat and electricity from waste, thus reducing the energy required from conventional power plants, which burn fossil fuels. The heat or electricity is created from the gasification of waste source. WTE is a form of energy recovery. Electricity is produced either through direct combustion, or a combustible fuel is produced, such as ethanol or methane.
This process recovers substantial energy, and also leads to a significant reduction in the overall quantity of waste that ends up in the landfill. In addition, this waste can be disposed of in a safe and more controlled manner.
Aquentium Inc. has interests in energy, recycling and food safety industries, and is involved in WTE, alternative energy, recycling, construction of affordable housing and water and air treatment. Its main focus is to bring energy saving technologies to companies and countries across the globe. The company is continuously looking to invest in new technologies in its field of interest. Aquentium is a fast growing publicly traded company, which trades under the symbol (AQNM). The business strategy of the company is based on a combination of control, active management assistance and financial partnerships.
To find out more, please go to:
aquentium.com
wikipedia.org
20 Responses to "Waste to Energy pollution reduction programs to be implemented across Canada."
Leave a Reply
You must be logged in to post a comment.