According to a global risk assessment company called Maplecroft, it is mostly developing nations that pertain to countries with the most natural disasters risk. This is mainly due to the fact that they have fragile infrastructure to begin with and their healthcare is not prepared enough to deal with the aftermath of a natural disaster. This is why they are most susceptible to natural disaster risk and deaths that result.
The British assessment company used a variety of factors when compiling the ranking of natural disaster risk for 229 nations and territories since 1980. These factors include the likelihood and frequency of such catastrophes and the number of annual deaths resulting from them. The types of natural disasters analyzed include tsunamis, volcanic eruptions, flooding, earthquakes, landslides, droughts, epidemics, extreme temperatures, and general storms.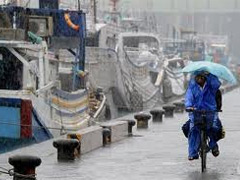 According to these factors, the countries with the most natural disasters are as follows:
1) Haiti
2) Mozambique
3) Bangladesh
4) Pakistan
5) Ethiopia
6) Indonesia
7) Honduras
8) El Salvador
9) Zimbabwe
10) Nicaragua
Developing Countries Are Hardest Hit
It is hardly surprising that Haiti and Mozambique are at the top of the list. The more or less recent earthquake in Haiti resulted in over 300,000 deaths across the country, which was at the top of the index of more than 200 nations. In general, this Caribbean country is located in a high-risk hurricane zone, so all these factors put it in first place. Mozambique has suffered a lot as well, but mainly because of severe flooding and many economic losses. Indonesia deserves its place on the list too, having been hit by the what is considered the deadliest catastrophe of the decade – the 2004 tsunami from the Indian Ocean, resulting in 226,408 deaths.
Developed Countries Not Far Behind
Developed nations are not exempt from natural disasters either. The most vulnerable countries in Europe are deemed to be Italy and France, where some 40,000 deaths resulted from the 2003 and 2006 heat waves. Another high risk country, according to the report, is the United States itself. It was ranked 30th after hurricane Katrina hit in 2005 and resulted in 1836 deaths and massive economic losses amounting to some $45 million. China ranked 26th on the list, and its biggest disaster of the decade was the 2008 Sichuan earthquake, which resulted in almost 90,000 deaths. The economic losses of this catastrophe amounted to some $123 billion.
The Low Risk Countries
The countries with the lowest natural disaster risk and frequency were found to be Kuwait, Iraq, and Finland. Climate scientists from the UN stress that global warming will continue to bring more and more disasters around the world in the form of heat waves, floods, landslides and powerful storms.
Leave a Reply
You must be logged in to post a comment.