What is the Missouri renewable energy initiative? This was a ballot initiative in the state of Missouri for the November 2008 election, to make the switch to renewable energy sources. Started by the Missourians for Cleaner Cheaper Energy, the Missouri renewable energy initiative involves investing in solar power and other renewable energy sources. The ballot initiative passed by two thirds of the votes, showing that the residents of the state of Missouri are ready to do the right thing for the environment. This initiative amends the law in the state, so that electric utility companies which are owned by investors must either purchase or generate a specific amount of electricity from renewable power sources. The percentage required increases over time, and the consumer rate increases are capped at one percent.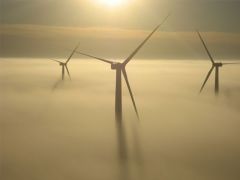 The Missouri renewable energy initiative also involves a substantial amount of investing in solar power. By 2011, at least two percent of electricity must be from green power, and this amount increases to five percent in 2014, ten percent in 2018, and fifteen percent by 2021. By the year 2021 the new requirements also state that at least two percent of the alternative power generated must come from solar power. The rate increase cap is also important, so that utilities can not charge high rates in return for having to provide green energy. This initiative was started because the energy provided by electric utilities in the state is largely a result of using coal, which does enormous harm to the environment and is not renewable or sustainable.
One Response to "Missouri's Progressive Renewable Energy Initiative"
kostenlose software Says:


It's very useful for me, Your Blog -> My Bookmarks 🙂

August 29th, 2010 at 11:13 am
Leave a Reply
You must be logged in to post a comment.