What's the best way to infuse the U.S. with investment funds that will help to spur growth in energy efficient technologies? Answer: A zero-down, no risk method for financing small to medium businesses (SMBs) in the alternative, sustainable and renewable energy venues.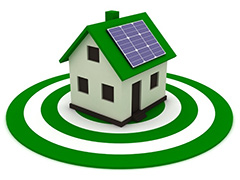 This idea is the combination brainchild effort of Metrus Energy and CalCEF and is being called Efficiency Resource Fund. It is designed to bring a projected one million jobs to the U.S. and the resulting companies could catapult the U.S. into the reduction of carbon emissions, totaling to around $15 billion in the next ten years. The proposed concept is estimated to bring $150 million in energy-savings through the offering of financing for SMBs that might normally not be available.
The way the program works is that a building owner will sign an Efficiency Resource Fund contract for a maximum of ten years. They are then obligated to hire the contractors that support energy efficient energy-savings improvements, which are monitored and reported. This will involve the design, measurement and installation of all facets of the project. Through the energy-savings improvements, the owners as well as any possible inhabitants will benefit through the improved health, safety, comfort, wellness and productivity and will be reducing overall environmental as well as carbon footprint while they save on utility bills. The Efficiency Resource Fund will benefit by its investment through billing the customers for recognized gains in efficiency.
It's estimated that these investment funds will assist in over four billion projects around the country and the partners are presenting this opportunity to the construction industry and pension fund managers; as these are the focus on those that will see the attractive portion of the deal. The Efficiency Resource Fund is accepting applications for retrofit, energy savings projects that are under $1 million and it is already proving to be one of the most successful ventures yet.
Source:
http://cleantechnica.com/2013/03/13/new-zero-down-no-risk-energy-efficiency-investment-fund-aims-to-unlock-150b-in-savings/
Leave a Reply
You must be logged in to post a comment.