April 22nd of each year is a day that we can set aside to celebrate our intention to make our world cleaner, healthier and better. While the day is an example of the attention that has been given to the intense process of reversing all of the damage humans have done, the concept of Earth Day every day is a focus that we need to take. Kids in school know this mantra. It's time for the adults to do the same.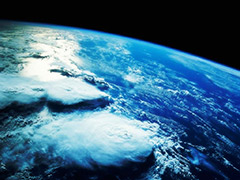 I was part of the first Earth Day. My grandmother and mother were ecologists, well before their time and when the announcement came around to a group of us for the grass roots program, I joined in. I attended Philadelphia High School for Girls (Girls High, as it is known) and we were a very politically and socially motivated cast of young intellects. The plan for Earth Day was to spread throughout Philadelphia main areas with an informative flyer and daffodils in our hands. We gave out a flyer and a daffodil to each person we saw. I was dismayed when I viewed people throwing the paper on the ground (and keeping the daffodil) and had to scurry to pick up the litter. We talked with people on the street and discussed the facts that we, as a species, were polluting our earth and needed to stop and reverse the process. Most of the day, we felt very frustrated, because that was an era of even more waste than we have today. Some people we talked to 'got it'.
Those of us that were serious about our participation on that day, continued Earth Day as part of our lives. I badgered the towns that I lived in for recycling programs, as well as companies that I worked for to stop the office waste. This became a fact of life in camping and hiking, to ensure that all trash was picked up. Yes, I guess some of my friends and relatives saw me as a nuisance, but I never relented.
They say that anything that is worth while, is also worth waiting for. After all of these years, I am pleased to have watched local communities, cities, states and now the entire country participate in Earth Day. The number of environmental groups have catapulted into an international arena and the world is now turning its eyes to sustainable and renewable energies.
Earth Day isn't really just one day. It is a lifestyle that includes a conscious effort on reducing the waste and rejuvenating the energy sources we have depleted so badly. It is paying attention to the politics and news and adding each of our single voices to the votes to not only save our pristine wilderness areas, but add to them. We look to our political representatives to carry our voices and hopes for the future and add that as part of our legacy. There are a number of areas that are being considered for expansion. You can contact your state legislation to add your vote for: The rocky Mountain Front in Montana, San Juan Mountains in Colorado, the watershed in Oregon's Rogue River, and Nevada's Pine Forest Range.
As individuals, we often feel as though we are powerless to make any kind of global change. But, when we put our voices together, we can accomplish miracles. This is the same message we took on the first Earth Day, and, while it took time, look how far we have come.
Sources:
http://www.pewenvironment.org/news-room/opinions/for-some-earth-day-is-every-day-85899381952
Leave a Reply
You must be logged in to post a comment.