What is a chip fat bus and why has it been making headlines? This bus is the invention of Andy Pag, an environmentalist who wants to make a difference. The bus uses renewable energy sources and alternative energy sources because it is run on discarded cooking oil, that which is commonly used to create potato chips. This bus represents sustainable energy, and that is what Andy Pag is trying to prove.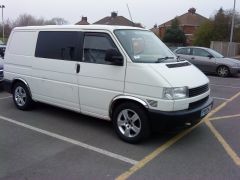 The chip fat bus is being taken around the world and has already reached Asia. The bus used is a scrap yard recycle project, and the journey around the world involves finding discarded cooking oil to use as fuel in an attempt to greatly reduce the carbon footprint his travels leave. When interviewed, Pag said that the bus has required more fuel than he had estimated, and that the toughest part of the trip is still to come as he goes through parts of the world where cooking oil is rare and is not discarded often.
Using used oil and discarded rubbish as renewable energy sources and alternative energy sources is nothing completely new, and the idea has been tested before on a small scale, but until now these concepts have not been tested on long distance travels.
The chip fat bus uses sustainable energy from oil which is used in large amounts by restaurants every day and is usually just discarded. That makes this biofuel base very inexpensive and it can normally be had for free just like Andy Pag has shown. This bus has made the point so effectively that there is a pilot project in the U.K. to use city buses that run on used cooking oil. Agreements with local businesses have even been made to buy this fuel very cheaply.
Leave a Reply
You must be logged in to post a comment.